Got it almost done...it works fine. Cost about $5 (shhh...don't count my time!) Here's the parts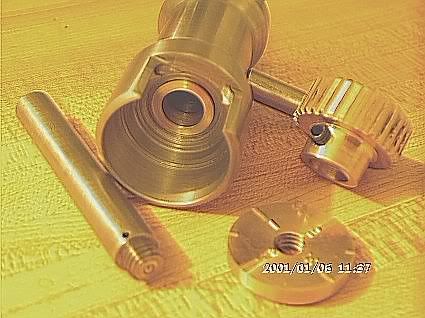 Didn't like the 6061 alu gear setup so I made a new gear out of 660 bronze. Changed my mind a couple of times hence the threaded top disk. Got a cool ball oiler thanks to Mike Burdick's idea! Also have to thank Mike for his print he sent me of the one he made! And thanks to all the guys who helped me with the gear setup...it's getting easier. This one took about 45 minutes from the time the blank came off the saw.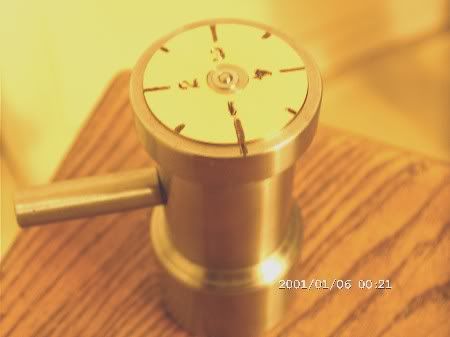 Got a brutal migrain...catch ya later...after the drugs kick in.
Russ