Another mill arbor.
A lotta work, used 4140 prehardened, and had lots of cutter problems until I drug out the inserts and found the smallest nose radius ones.
Finished item with nut and a cutter and key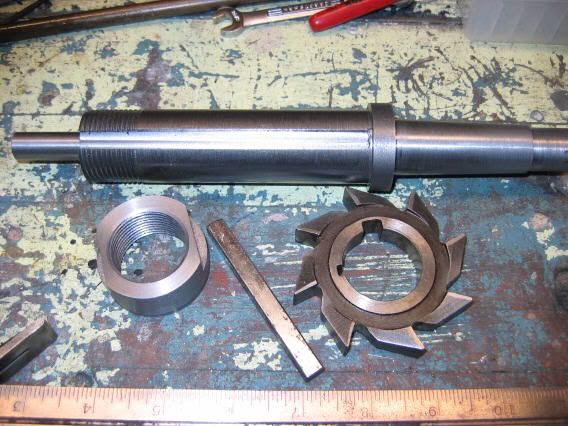 On mill after last cut on second keyway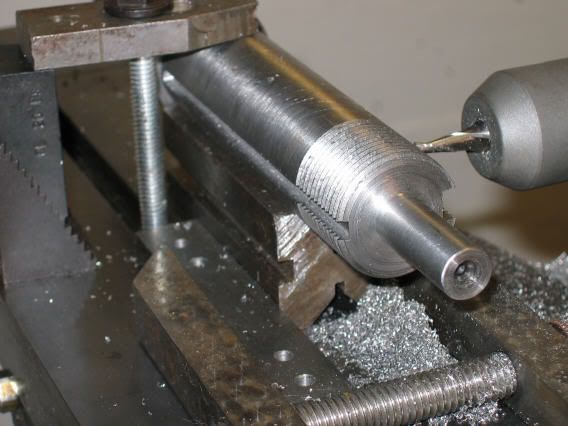 On the lathe. You can't see the windrows of chips, some of them haven't been made at the time of the pic. But there are some nice bright blue ones.