(Sorry about the pic size, I thought photobucket would trim it when I submited them.)
Thanks, guys for the help with numerous questions in the last week or two. I am almost finished, but I'm ready to show off already.
What I have been making is a threading box. It looks like this: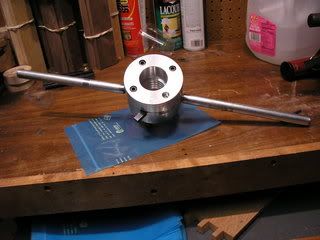 It makes threaded wooden rods, 1-5/8 x 4, like this:
I made it in two parts, with one threaded, and the other as a guide, sized the same as the rod.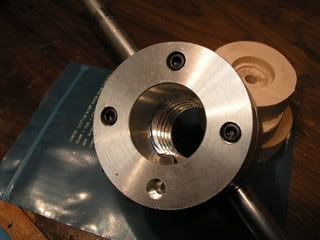 I am nearly finished with the corresponding tap. I have to decide whether to drill it for a T-handle or mill a square and make a wrench that can also be usedon taper reamers. The tricky part will be to mill the grooves that will properly relieve cutting edges. ANY IDEAS HOW BEST TO DO IT? I just have a milling attachment. I was going to use a ball end mill set just under dead center.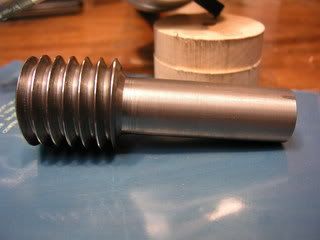 I was pleased to see all my arithmatic worked out -- the tap fits the die !!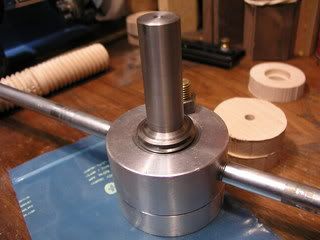 Here is a picture of the cutter. I had to hardent and temper it, and it came out right the first time !!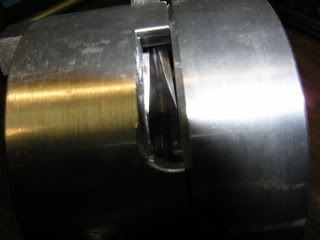 [This message has been edited by elbryant (edited 03-01-2005).]