I do a fair amount of drilling etc which requires moving the tailstock. I got pretty tired of worrying about the drill swarf etc on the ways, wiping off ways before moving back, forgetting to do that and cussing, etc.
So I made these the other day. I highly recommend it. They work great, using 3/16" white felt from Small Parts Inc. Well saturated with way oil, they lube the T/S sliding very nicely also.
I found that X-acto knives cut felt well if you cut thru the thickness in once chop.
Here the wipers are on the machine. Another pair on the back side, since I see crud back there also. What looks like a hole in the flat way wiper, actually is. It was an idea for oiling them. OK, but I didn't drill any more, it wasn't that good an idea.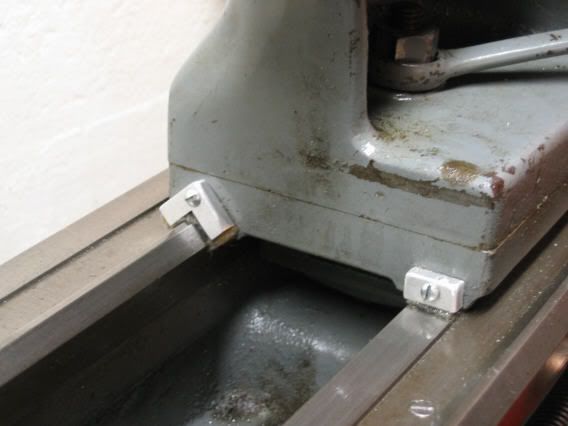 Closeup of one of the clunkier ones I made first. I put them on the backside where they won't get in the way nor look so ugly.....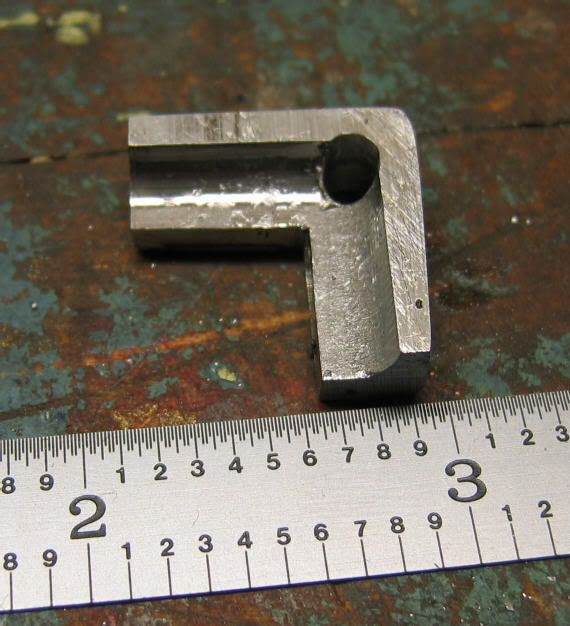 I did the milling before cutting them off the stock. Made back-to-back, and cut apart on the mill with a slitting saw. I used a ball-end cutter just to get some compression on the felt , and to maintain some extra strength. Might have been just as well to use an ordinary end mill, but....
They are aluminum, so I wanted to err on the strong side. Turns out I could have thinned them considerably, but these will take some hard knocks and laugh.