I've been working on a sub-compact Grader to clean up my drive way after rains. The drive way winds down hill for 1/4 mile and gets pretty rough sometimes. I got tired of filling holes with a shovel so I started accumulating parts for a "tool" last year.
I test drove it two weeks ago and it works great. I still have to locate a drive belt for the front tiller and finish the FEL but it works as a grader now.
It's powered by Kubota Z400 Diesel that was salvaged from a G3200. I also used the hood (with extension), seat, console, front axle (widened) and the tires from the G3200. The rest of the chassis/frame was all fabricated.
I just now got back my film that was taken during the assembly. I also just got a new digital camera so I take some "semi-completed" pics this weekend. For now, here's a couple off the 35mm batch.
Finished Welding on the frame bottom: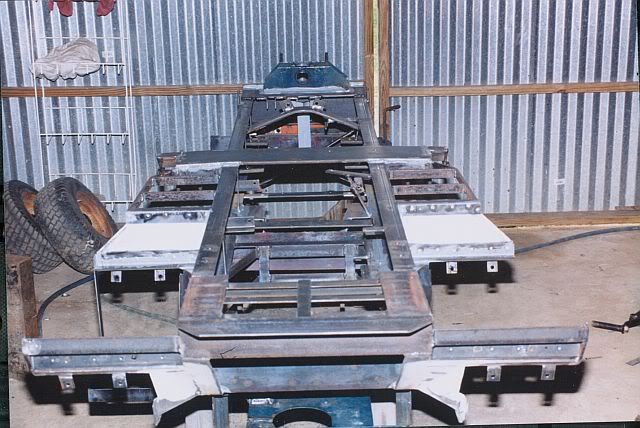 Frame rightside in primer:
Frame in color: (Blade carrier in background)
Blade lift cylinder: