Ok, thats it. I just couldn't stand it any more. I have had all sorts of stuff laying on top of the headstock of the lathe. Not junk, but chuck keys, allen keys, files and the such. Time for a tool holder of some sort.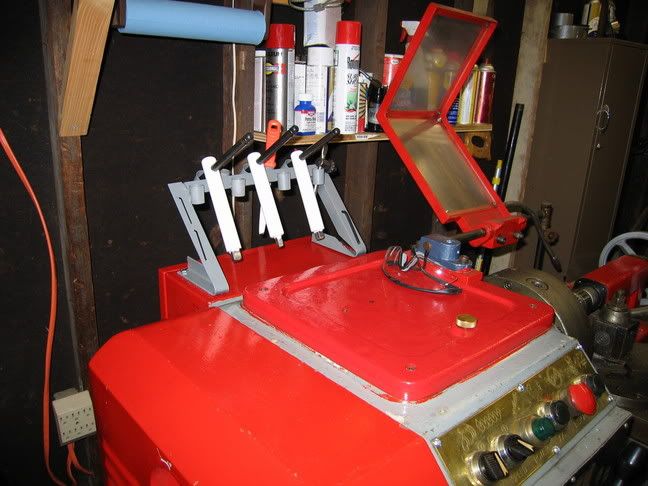 Ok, now I feel better.
What do you do with the tools for your lathe? HSM has had some cool tool holders that readers have made in the past.
rock