Still have to add a disk brake (thats why the long bolt is sticking out) and I may add a spring loaded lever to pop the pin out. I'll probably need more combinations of holes but these will do fine for now. The plate is all setup to pop onto the rotary table without much setup to drill extra holes.
Oh ya...Thrud...if you see this you will notice that, as promised I never welded a thing on this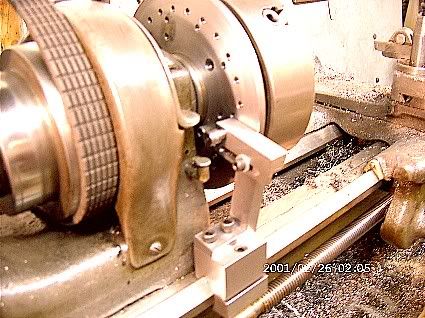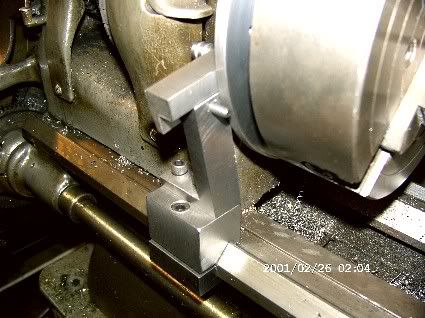 I nearly have a lot of hubs made that need different numbers of holes in them so this will be put to use this weekend.
Russ
[This message has been edited by torker (edited 03-23-2005).]