Hello all!
I took a picture when moving machines around my shop, that I thought might interest those who are trying to decide on what size of mill to buy.
The picture shows my Rockwell H/V, about ten minuites before the new owner picked it up, standing next to my "new" Wells Index 745. The Wells is approximately the same size as a Bridgeport 1J.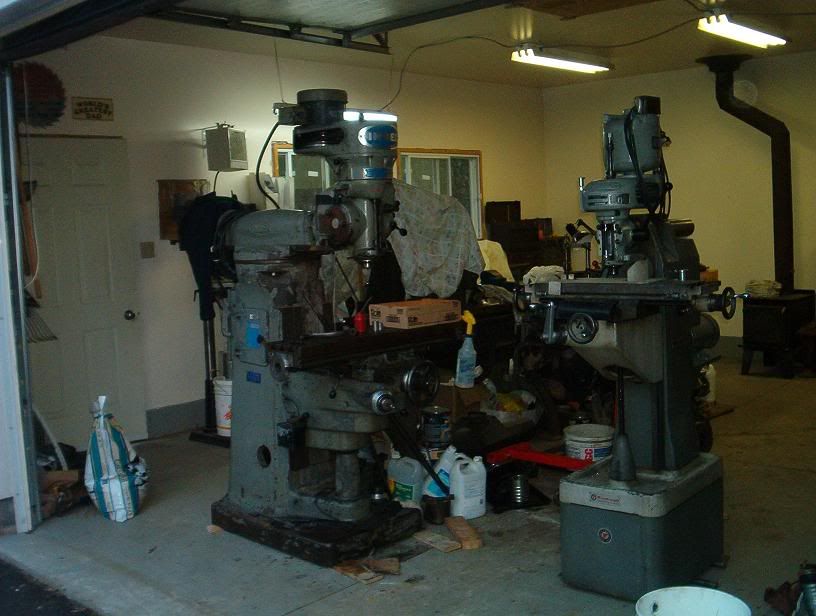 The difference in performance is remarkable! And to think that I started with a mill/drill.
Ya gotta love "Industrial Iron"
Pete