I suspect you can buy these sight tubes, but the oiler part (which I had) had a strange thread, 0.585-22, and I had no confidence that I could find one to fit. The original sight tube that came with was for an engine, since it has a check valve (and wrong threads), and I'm saving it for that project.
Made the body and screw-in top, used the glass and seals from the old tube (I can get new glass).
Either my Dad-in-law will want it for his old P&W mill, or else it will go on my grinder project.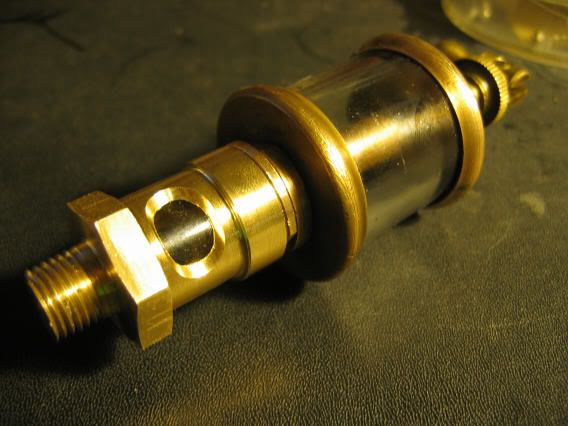 [This message has been edited by J Tiers (edited 06-30-2005).]