Just inherited a South Bend 4 jaw chuck made by Skinner. My father in law bought it in 1947. The photo was taken tonight and the condition is original
Serial number 149. How many could they have made?
added - for the record, the model is #4206-47
The screws alone on this thing appear to be better finished than anything I've seen in recent times.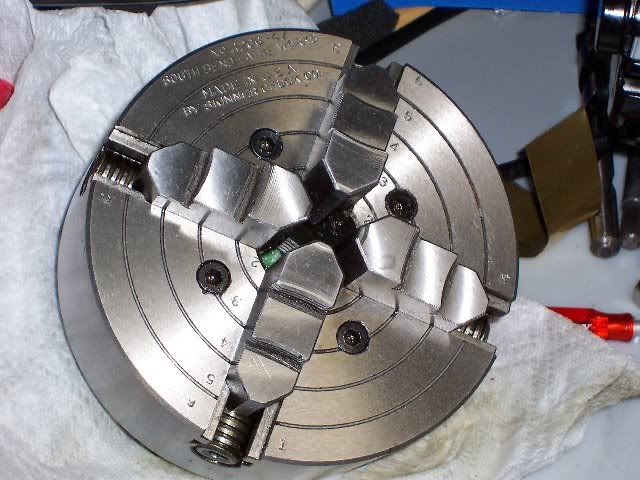 [This message has been edited by nheng (edited 06-30-2005).]