I narrow quite a few rear diffs for hot rods etc. Here's a trick I use that may interest some here. After cutting and trimming, boring the ends etc. this is what you often end up with after the jig is installed
The end is a bit more than 3/16" out. The housing has tweaked over the years. Here's how I get rid of that.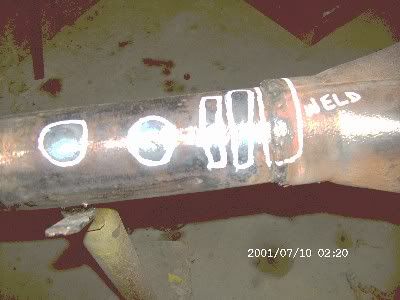 I run a heavy weld bead on one side and then decide where I want to apply heat to help pull it. The circled areas are where I want it to pull. It's heated to a dull red and allowed to cool. Here's what I get after this....perfect alignment! The whole thing done with out a grunt and usually with a cup of coffee in one hand...lol!
An old fabricators trick. We use this to pull/move some really big steel....20"XXX wall pipe...thick plate etc. I still marvel at the power you have in your hand!
Russ