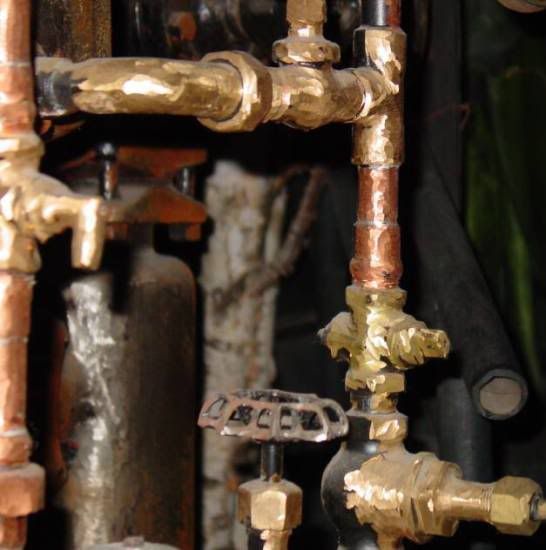 This picture was taken at the House on the Rock in Spring Green, Wisconsin. The museum has one very large room devoted to antique steam apparatus, generators, etc.
I was sickened to see the horrible mutilation done to everything in the room.
Apparently to make everything shine they let someone loose with a grinder. The majority of the displays were of brass and copper, all disfigured the same way, ground where-ever the grinder would fit into. I just had to get out of the room. It was OK when I was there eight years previous.