I found this vintage Kwik-Way grinder from the 30's and I was wondering If anyone has a manual for it. It's a valve grinder but it also has a powered head for grinding between centers. It's a real cool machine with all kinds of do-dads. I used it to clean up the shank on some reamers.
Here's a couple more pictures. In the first one I'm using the machine to clean up a reamer shank. The second one is an accessory I found rusting in a pile of crap in the same building where the grinder was. The second accessory couples with the power head and turns a rod perpendicular to the grinding wheel. It supports the part between three wheels. You can drop the rod out quickly by use of a hand lever.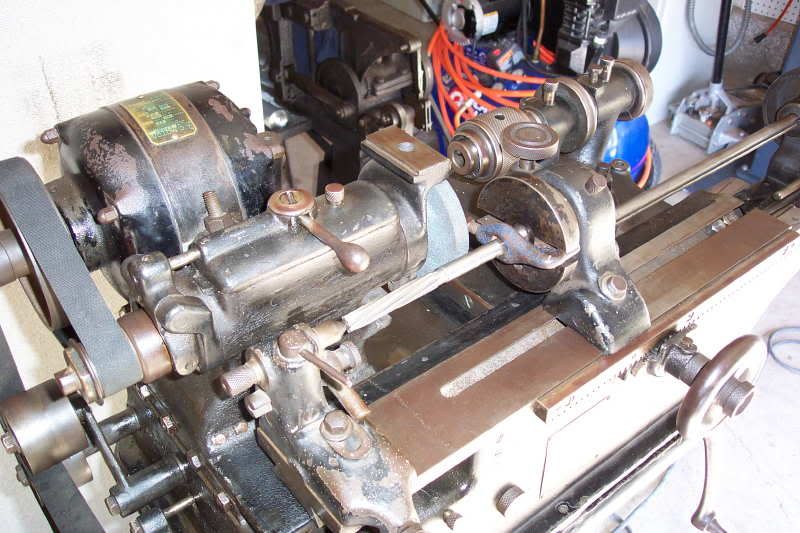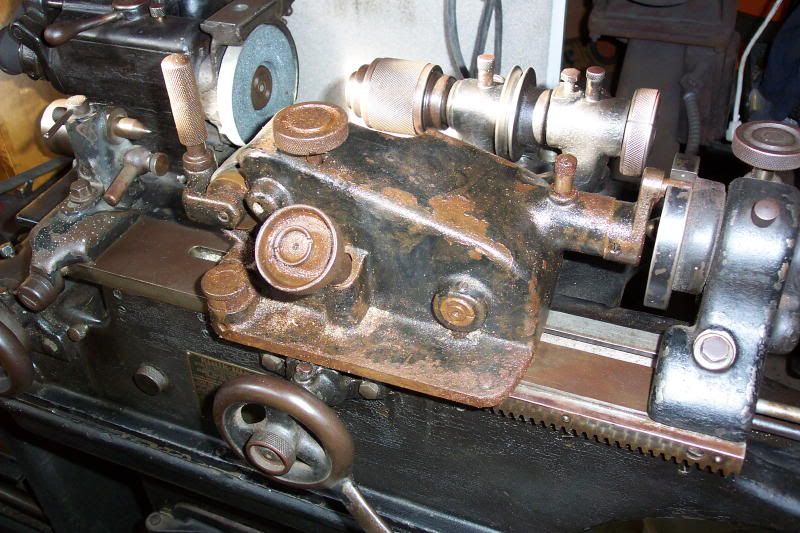 Thanks for the help!