I had to do up thirty pieces with a coarse, short internal thread with a shoulder. Standard threading with a short bar was becoming time-consuming (and wasteful) since turning too slow (so I didn't over-run) left a poor, ratty finish, and turning faster gave me little or no reaction time- I'd either over-run, crashing the part, or I'd under-run, so the threads wouldn't be deep enough.
So, in one of those cases where making a time-saving tool cost more time than it saved, I made up a "powered cutterhead" so I could cut the threads to nearly full depth in a single pass, slowly and carefully.
First, I made a mount for my wedge-type toolpost: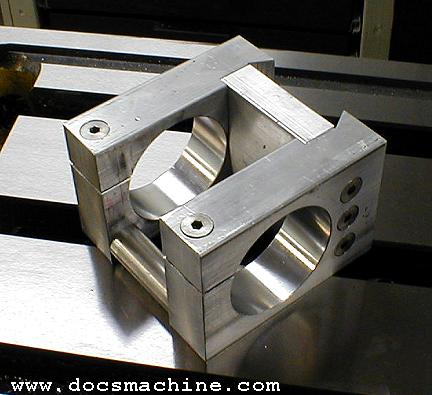 That holds an air die-grinder like so: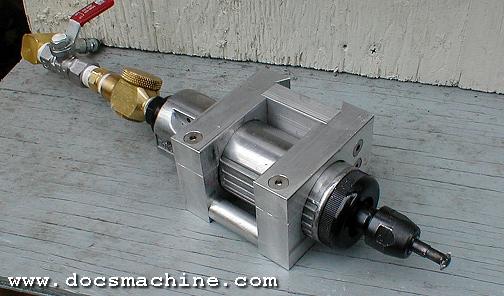 I removed the hand lever, and the "button" is just tucked inside one of the clamping rings. The input air now has a flow control (quick and dirty speed regulation) and a 1/4-turn shutoff.
I turned myself a 1/4" shank threadmill out of 3/8" 01 drill rod and just gave it a quick hardening with a torch: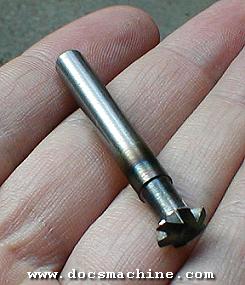 It all fits together like so: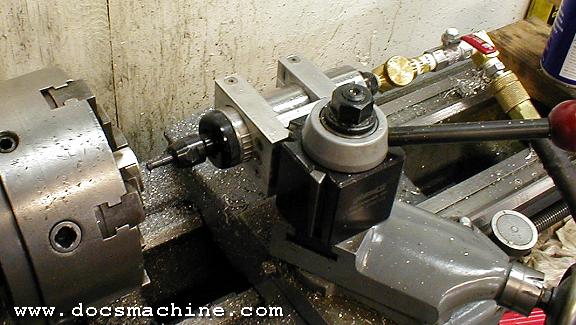 I found the best system was to run the carrige up, lock in the threading lever, and just turn the chuck by hand. (It's a small lathe, and easy to do.) I turned it at probably four to six RPM, and got nearly-full-depth threads in a single pass. I then used a sharp bottoming tap to give each one a very light cleanup.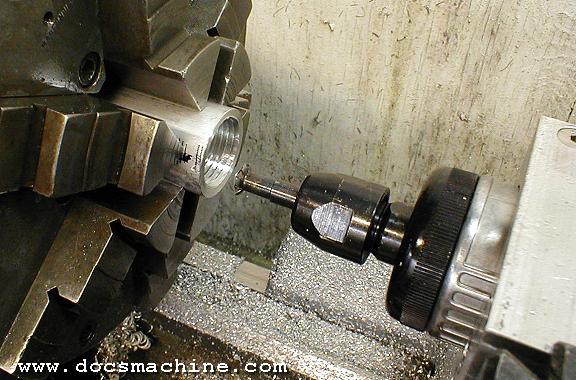 Six or seven hours to design and make the mount, the cutter and misc. plumbing (plus a run to the hardware store for the valve and throttle) and less than twenty minutes to run all thirty parts, and another ten to cleanup with the tap. Talk about a time-saver!
The head can also be used as a toolpost grinder (something else I've needed) and more importantly, with a set of the metric interpolation gears I got off Ebay a while back, I should be able to do metric threads in a single pass, and not have to worry as much about the threading dial.
Doc.