Back in July of 2014 I had to replace the fuel float in my 74 Lincoln. I started it up one day and the fuel gauge read empty when it was about 3/4 full. Low fuel light was on.
The low fuel light doesn't come on unless the float arm is close to the bottom of it's travel.
Wasn't sure what the problem was back then so I dropped the tank. This is what I found. It even unraveled the filter screen.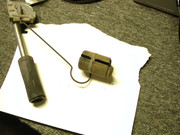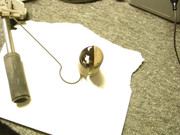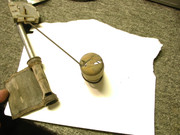 I had figured that the ethanol gas may have been a contributing factor since I had put it in there before. Plus the age of the float and sitting in gas for 40 years.
So, I found an OEM float, brass just like the original. I dropped the tank washed it out, bench tested the float and it tested 100% according to my factory shop manual.
I put the tank back in and filled it with NON ETHANOL. No more crap gas. It's been fine until late last fall when I took it out of the garage and started it up. Low fuel light is on and gauge reads empty. There is a half a tank of gas in there. I'm guessing the same thing happened again only this time it took five years. I have been putting that K-100 stabilizer in the tank, I wonder if there is any reaction with the brass and that stuff.
So my question is, even though I'm using premium non ethanol gas is there something in these new fuel blends that could be attacking the brass?? I'll bet there aren't any cars made today that have brass floats, probably all plastic now, have been for years. I found a plastic replacement float and think I will try that.
I haven't pulled the sending unit out of the tank yet but am pretty sure this is what happened again. I want to have all my parts on hand when I take it out.
JL.............