I had trouble with a taper appearing when I engaged the tailstock on a long, thin (180mm stick-out of 10mm alu) rod and took a light cut to get the dimensions.
I broke out a test bar between centres and adjusted it with a DTI and then left it overnight. Checked it the next day and it was way out and wouldn't adjust in one direction. Took it apart and it seems I've broken the pillar off the base casting that one of the pair of set screws bear against: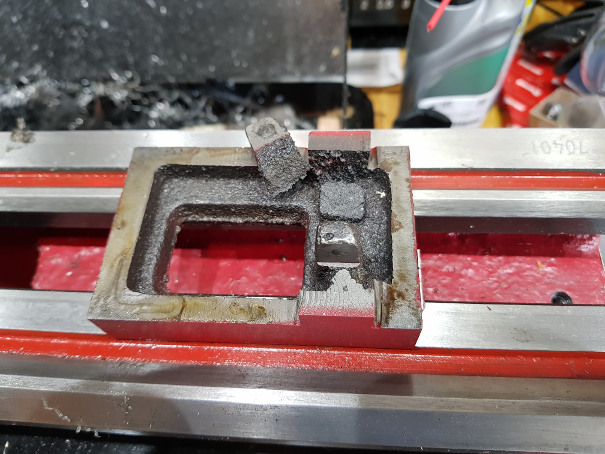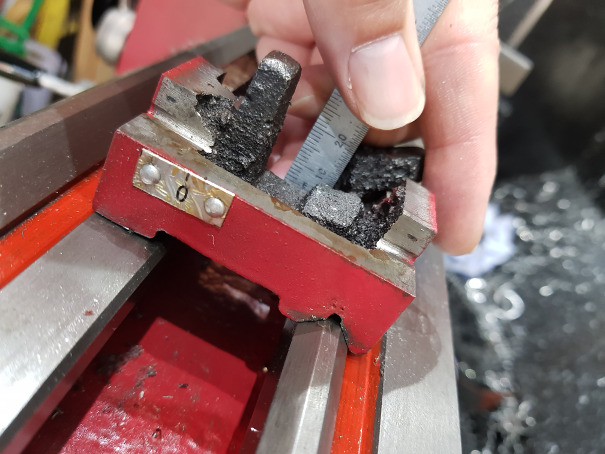 If I lived in the US, I could order a
replacement casting
from stock for just over 20 buck. I think I can get it here (UK) from ArcEuroTrade but it'll be special order from Sieg, cost me twice that and take about two months to arrive.
I tried using one set screw to align it and the tiny ones that I'm assuming adjust angle (you can see the dimples they create in the second photo on the only machined upright surfaces) as locks and the bar turned fine - looked fine, sounded fine - but when I stopped the lathe, the finish looked like I'd beaten it to dimension with a hammer.
I was thinking I could JB Weld it back together but don't know how strong/rigid/reliable that would be. Do you reckon I could drill down the centre of both pieces (in one, with the pieces assembled for concentricity) and then pin it with a 4mm or 6mm dowel and then JB weld the fracture as well? Or is there a better way? The part that's broken off is about 11.5mm x 14 x 20 and tapers down to about 7.5mm so the 6mm dowel may be too big. I also have Loctite 638 that could be applied to the dowel for belt and braces
If this is a good way of doing it, should I be drilling to 3.9mm for a 4mm dowel which will probably give me a 3.95mm hole for a press-fit or should I be reaming it to 4mm and letting the Loctite take up any slack? Not massively familiar with cast iron....or press-fits, for that matter.
Thanks guys, appreciate the advise.
Gareth