Thought I'd share this project, in case anyone gets a similar idea.
I have a Birmingham 13x40 lathe, made in 2002. Though it works well, I got the bug to do some upgrades recently.
The spindle had about .0003" of runout, so I ordered a set of P5 precision Timken tapered rollers to put in, and while I was waiting for the bearings to arrive in the mail from Europe, I got started on the slide out drawer project.
I went down to Grizzlys showroom and measured the chip drawers on their display models. The G0709 was 3/4" narrower than the space between my pedestals, so I ordered one.
So, I took measurements, then went home and cut a hole in my chip pan and riveted in some aluminum c channel to serve as drawer slides.
Once I got it all fitted up, I took all of the stand parts down to Advanced Power Coating and had them work it over.
​​​​​​The hole: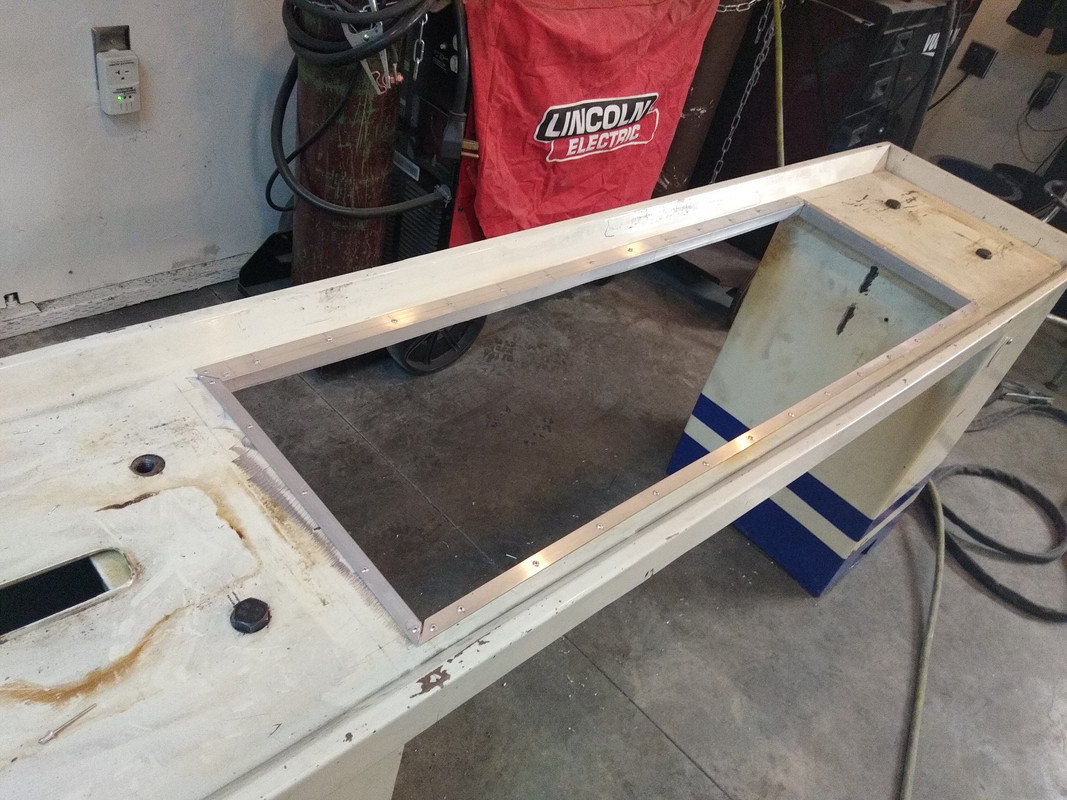 the grizzly pan fitted to the c channel slides:
And, after powdercoat: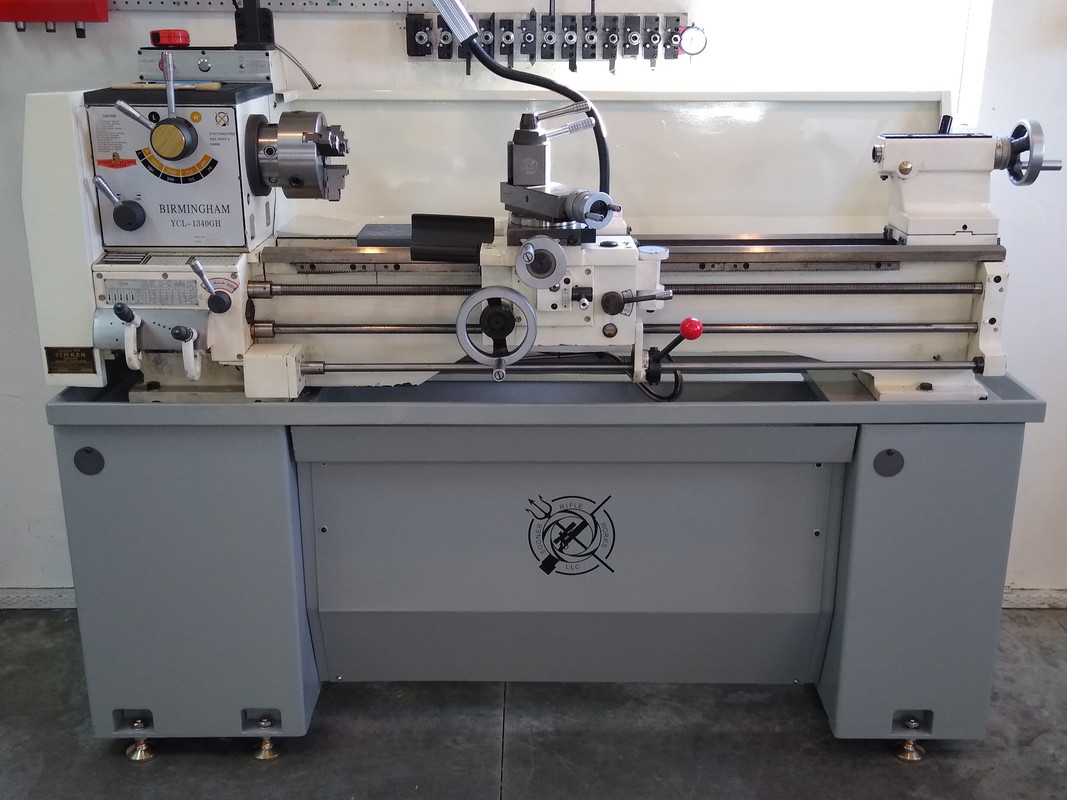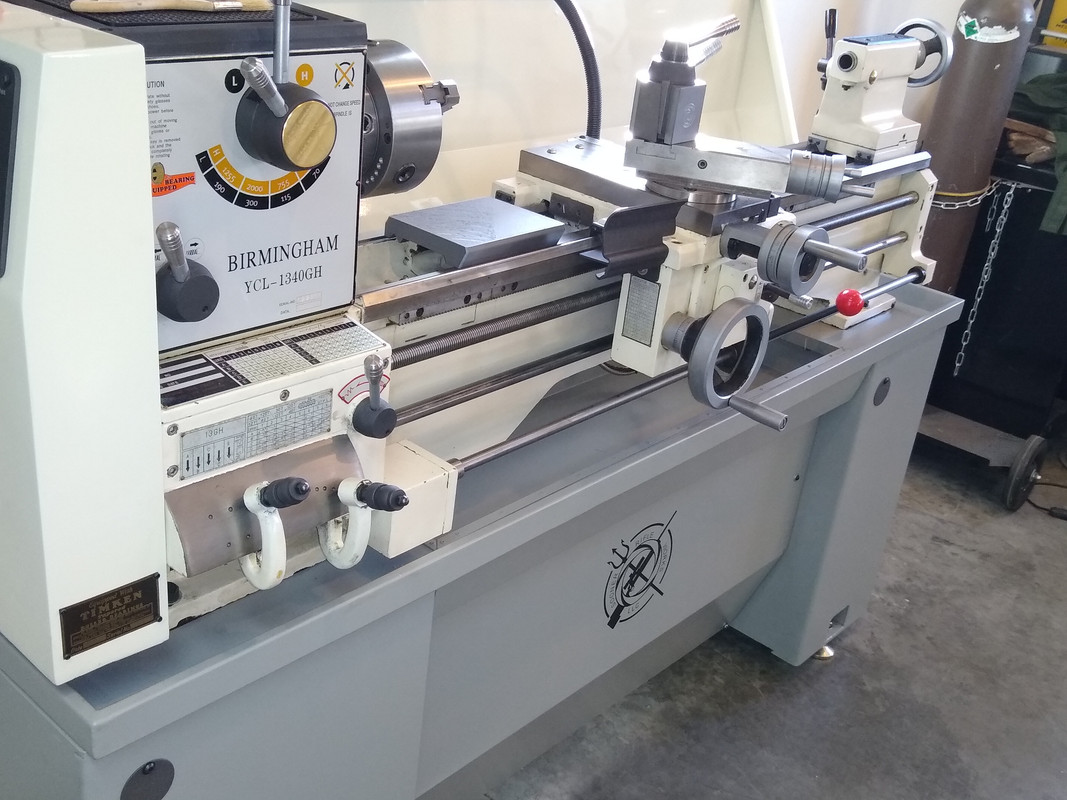 ​​​​​​​I'm pretty happy with the results.