I have a Nichols horizontal mill, and over the years I've gathered a fair collection of tooling for it. What I
haven't
done is find a good way to store them. Up until now, they've been literally just jumbled in a couple of old milk crates, usually wrapped with heavy rags to protect any cutting edges.
Well, I recently re-rebuilt the machine and it's now basically 100% brand-new again, nice and tight and accurate.
And so now it's time to start sorting out the tooling. Several months ago I added an extension to my cutter rack, and now have reasonably decent storage for the bulk of my wheels.
But, I still need to organize my arbors. To start with, I drilled, sawed and milled a series of comb slots in a chunk of heavy 3" angle aluminum, and drilled and countersunk some mounting holes.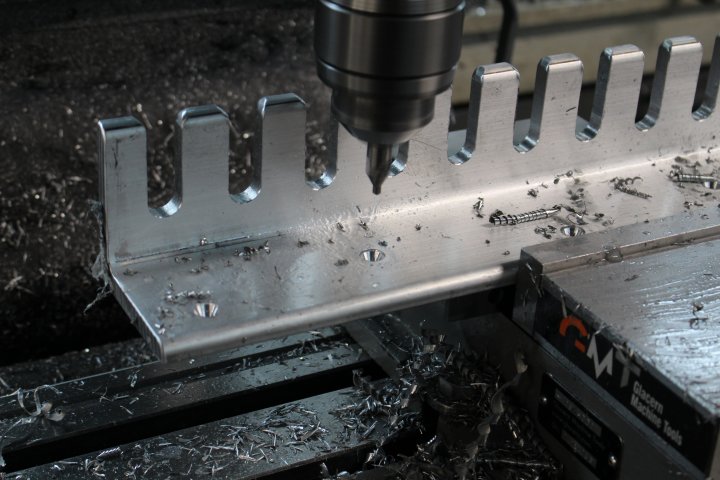 That got mounted to the underside of the overhead shelf....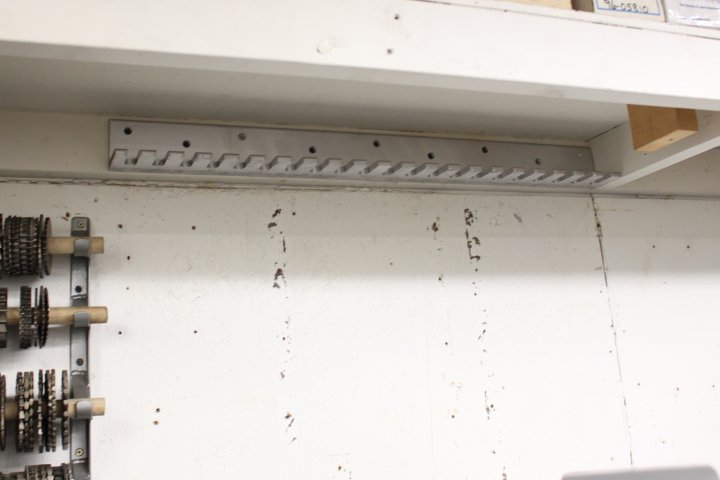 And with a 5/8" bolt screwed into each arbor or toolholder, I could hang up to eleven on the rack.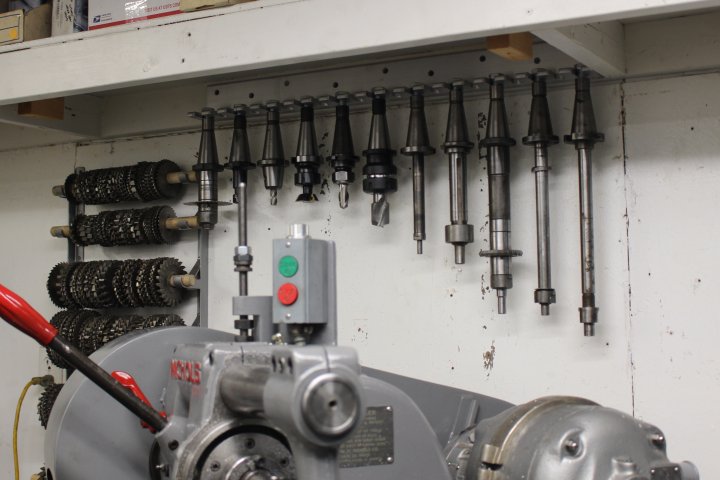 Why all the extra slots? Because sometimes I'll have a larger disc cutter on the arbor- it can simply be moved one slot over as needed. Also, the factory Nichols arbors don't have the drive flange, and can be stacked closer together.
I still have a dozen more toolholders, and almost another dozen Nichols arbors (that use a 7/16" drawbar rather than the 5/8") so I'll still need to make at least two more like this, but it's a start.
Doc.