In
this thread
, the subject of using form tools came up, and
Bented
brought up a version of a form tool called a skiving knife.
Coincidentally, I'd been planning to set up some form tools for a few of my more common products, and had been leaning toward trying skiving since I wasn't sure that even my rigid W&S could form some of the pieces without chatter or deformation. Skiving is mentioned- albeit somewhat briefly- in several of my turret lathe books, but not in enough detail to give me confidence. (Of course, I also hadn't really done a lot of online looking.)
Bent
linked a nice little write up, and since that meshed well with what the books said, and since I was needing to get that particular project rolling anyway, I gave it a go. I'd ordered a bar of 01 several months back specifically to make a form tool, so going generally on the new data, I made myself a skiving knife.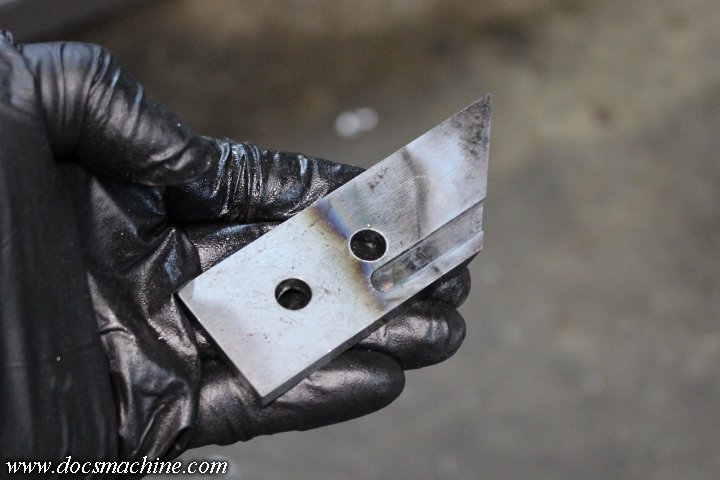 -The heat-treating is terrible, but for the moment this is kind of proof-of-concept.
I milled down an old shopmade 4-way toolpost that came with the machine, into a rough and ugly- but stiff and functional- holder for said knife.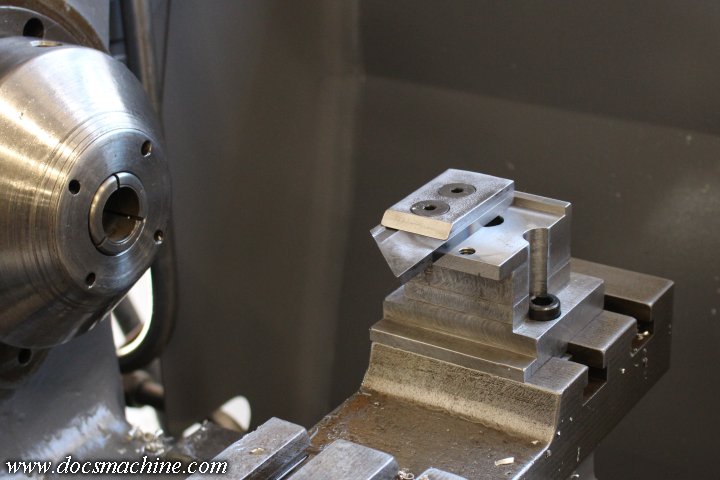 And that, with a little trial and adjustment, produces this, in a single pass.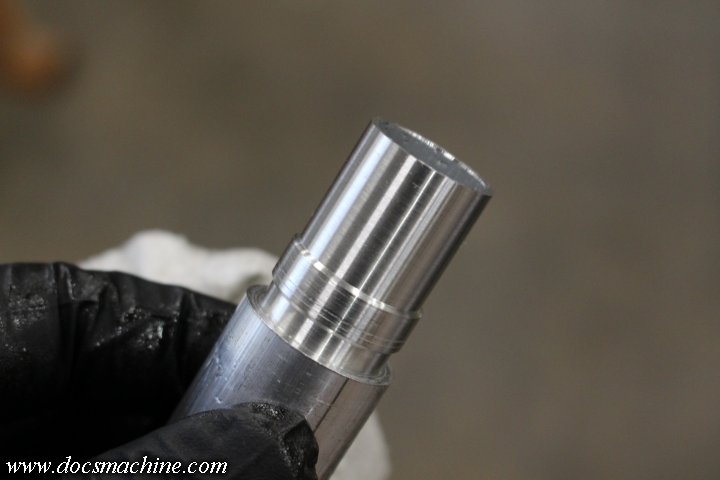 That's the as-produced surface finish. The light scoring on the raised boss was, I think, due to the cut getting away from the cutting oil. But, the part specs out perfectly- spot on- to the intended dimensions, and does a cut that previously might have taken five minutes, in about thirty seconds.
I whipped up a quick video for those interested in seeing how the knife works:
https://youtu.be/BdSA88OjHSo
Once I get to actually producing the parts, I plan to video a couple more cuts, to better show how it works. It's a lot of fun to watch the cut progress.
Doc.