First, the pics:
This is a socket head cap screw that's been threaded into aluminum for at least 20 years, many or all of them outside. Galvanic corrosion no doubt is to blame, but as you can see the screw head is completely and hopelessly stripped.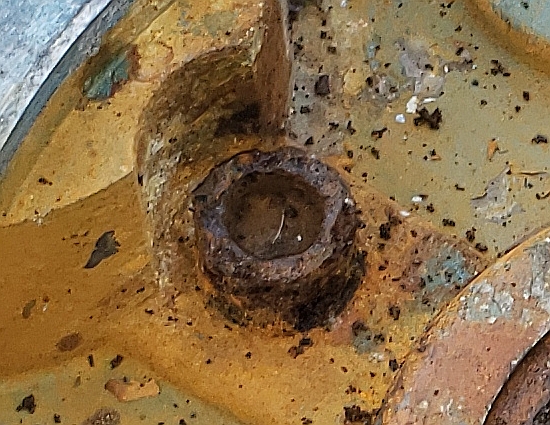 Now let me zoom out so you can see the problem. These screw heads are mostly down in a pocket of sorts.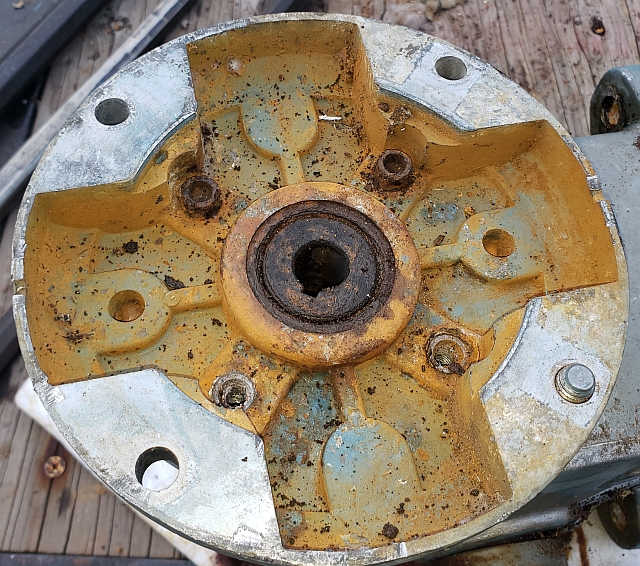 Two of these four screws were intact enough to remove by hammering in an alan wrench and then hitting it with a hammer. Then they unthreaded. These two - forget it. Stripped clean out.
I need some suggestions as to how to remove them. Here are some observations: the screw heads are extremely corroded and I am skeptical I can weld anything to them. Normally I'd drop a little square of sheet metal over, weld the screw head to the sheet metal, then put a larger nut over all and weld that to the sheet metal and then turn the big nut with a wrench. But there's no room and like I said I don't think a weld will hold.
I can try to drill out the sockets, the goal being to remove the heads entirely so I can get the C face adapter off of this right angle head, leaving the (much less corroded) threaded parts sticking out about an inch. Those I could work with. I really hate to try drilling freehand - I seem to be terrible at it. Plus, I'm right handed and I broke my right elbow about 3 weeks ago so I can't really do a ton of forceful work.
I could try sticking an air hammer's chisel directly on the side of the socket head and rattling away and see if I could pop the head off.
Any other bright ideas?
metalmagpie