For those few of you that have been following my antics for a while, you'll know that several years ago, I started converting one of my then-three (and only two functional
) lathes over to CNC. Well, it's taken way too long, owing to the usual customer work, redesigns, lack of funds, occasional family issues and, of course, 2020 in general, but finally, the thing is done enough to use as needed, AND... I've finally gotten just enough of a grasp of the programming to be dangerou- I mean, to make actual products with it.
I've also been teaching myself how to make moderately decent YouTube videos, so if you're interested, have a look: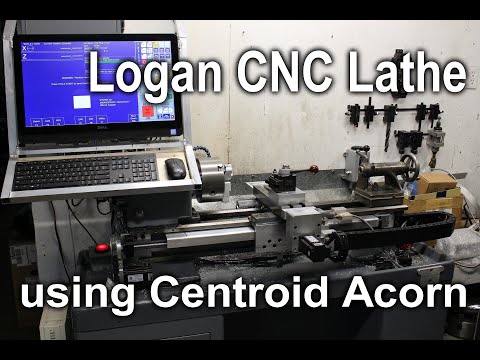 For those interested in the details... well, it's been so long I've forgotten some of them
but it's a '56 925 11" Logan lathe, and the installation was done with an eye toward doing no mods. No new drilled holes, nothing machined away, etc. The only part that needed modding was the saddle, and for that I bought a replacement off eBay. It's run on a first-gen Centroid Acorn, and the software I currently have on it is a couple generations old now, but making actual parts is more important to me than having the latest shiny button icons or whatever.
Over this past week, I was able to produce my first run of production, for-market parts, albeit with help. (I pre-drilled the blanks on the turret lathe, then finished, as the video shows, by using the turret again to knurl them.)
Let me know what you think!
Doc.