Ok, these are of a sandblasting cabnit, using about 16 gage metal, that I built some years ago.
The first pic is of the interior, there is an expanded metal floor that the job rests on. The wall that is inside on the right is a baffel to stop the grit from being sucked out of the machine and still will let the dust exit the cabnit.
The baffel hanges below the floor about 8 inches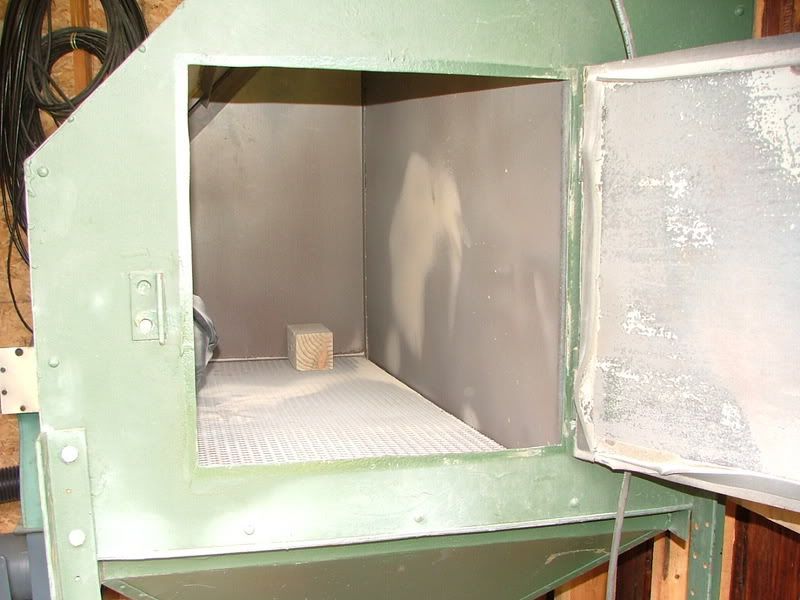 This pic is the front if you haven't guessed.The gloves are place over and held to rings with long hose clamps.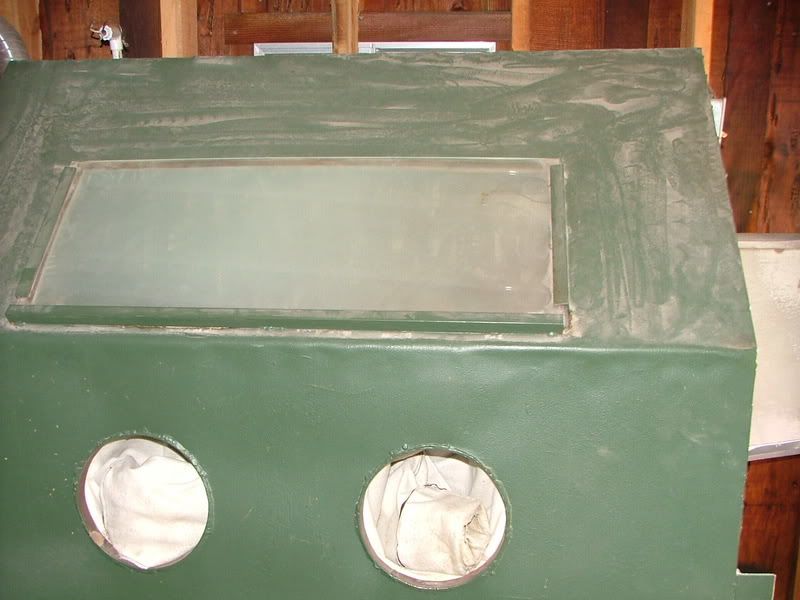 This how the hopper is shaped, at the present I have to drain the hopper into a bucket and pore the sand back into a HF type of sand blaster, I did try a siphon feed with the sand but I guess I did not have enough CFM or pressure. I now have picked up a compressor that is run by a 4 cylinder contintial engine so I think that I will try the siphon once more.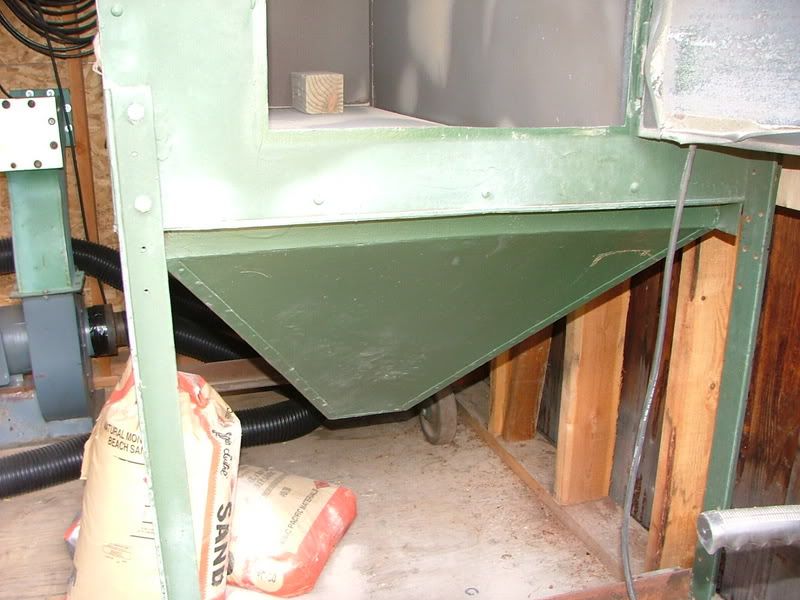 This is the vacume fan that I will be using now, the orginal fan was powered by a 1/3 hp motor and it did not remove the dust well enough. The glass would cloud over and you would not be able to see what you were doing.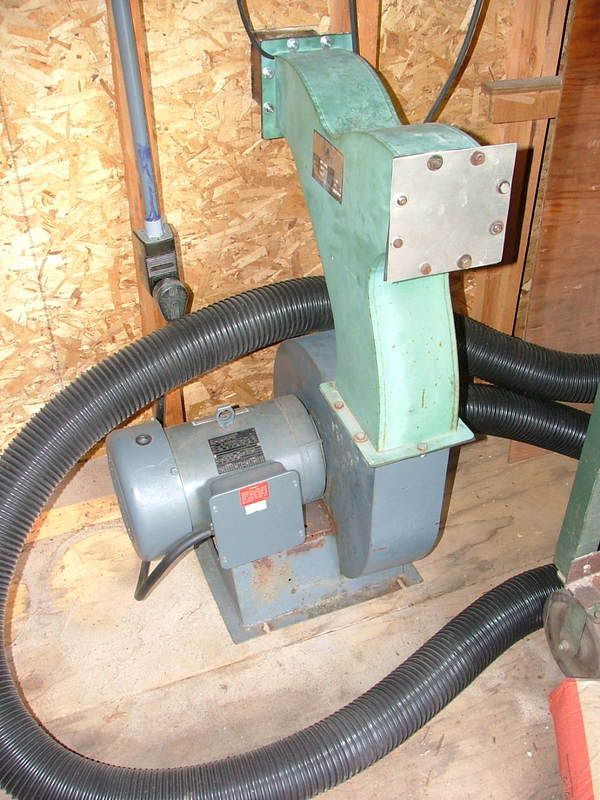 And I will do another post.