Whew...that was interesting! Loaded the ol' girl into my heavy half Chevy.
Ooops...not so "heavy half" after all. Sunk the springs down almost to the axles but we only had about 2 blocks to go on flat ground.
Picked it off and shoved it into the shop with a 5100 Gradall (I want one
)
Took about 15 minutes from loading to final resting spot. I like it when the boss likes to lend out his equipment!
Ain't it wonderful...rust and all...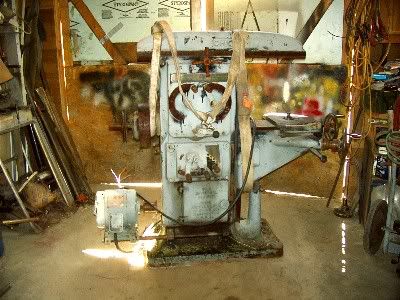 Russ