Its a bit larger and heavier duty than the last one.
This one is a Reed manufacturing model 404, which I got for cheap, no doubt because the estate sale people thought it was broken. You can't blame them ....
Here is a pic of the vise, in more-or-less the same position of parts as when I saw it.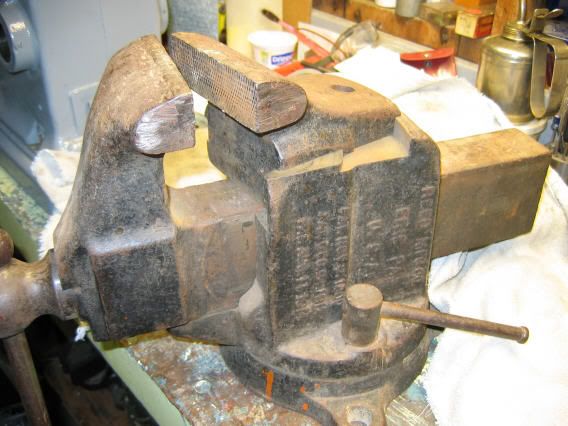 The stationary jaw is pivoted to adapt to hold non-parallel things. A pin (long gone on this one) holds them in alinement for parallel use.
Here is the vise body where the jaw fits.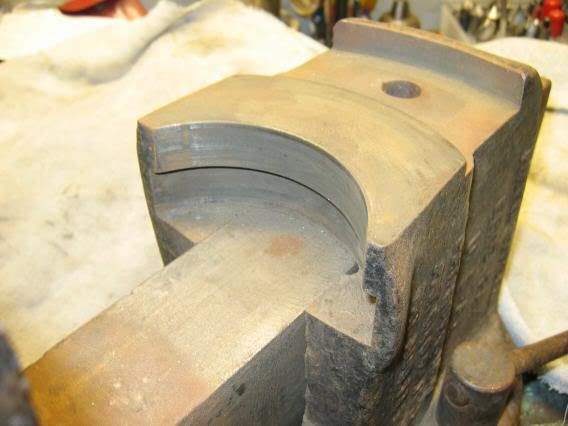 Here is the jaw itself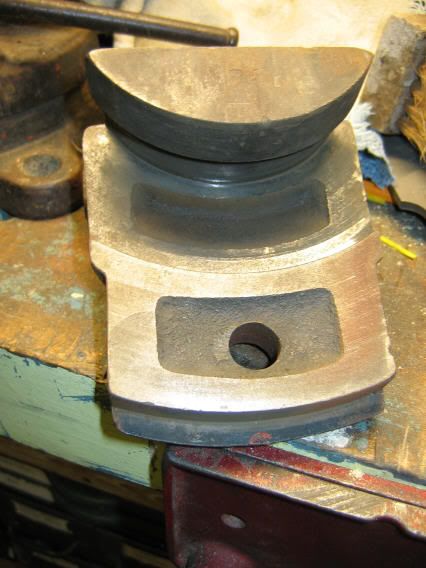 It looks like the parts were made to fit each other, since the body and the swivel jaw each are marked with the number 198 stamped on them hidden on the "inside surfaces". I assumed that this was due to the pin hole being drilled and reamed individually for each vise, with other operations being performed later, so that the pieces needed to be separated and then re-assembled finally.
The parts are not dovetailed together, that is all the slides have a rectangular crossection. But of course it functions as a dovetail since the two slots are at right angles and the movement to slide out of one is blocked by the other. The only way to disassemble is to rotate the jaw out of the body sideways.
I tried googling for any info, but google had a hard time with it. It seems to be "404" in more ways than one,.I found nothing useful on it, although I found the company. They have no history of models, etc. SO I don't have any info as yet on the original intended purpose of the vise.
Instead I may have to go looking for the patents. There are three patent dates on it, varying from 1900 to 1914.
Not as heavy-duty as a solid jaw Reed, but nice anyway.