Still monkeying with the jackscrew...trying to get it to turn more than half a turn.
"Turns" out that this whole gear train is all tied together at one point and that shaft is siezed or something is broken.
Here's a pic of the outer parts of the gear train. This shamozzle powers both tables and the knee...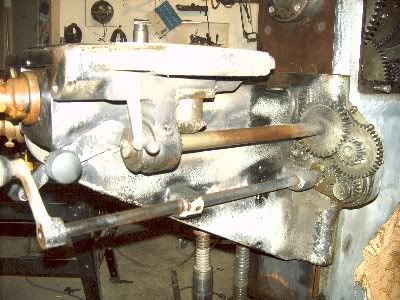 This is the geartrain on top of the X table that powers the feedscrew for the Y table movement...very ingenious actually...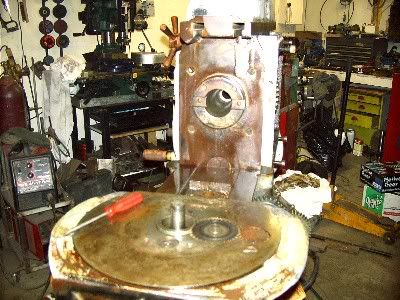 THIS is the bloody thing I've been fighting with for two days...
Look up...waaay up. In this little pocket right up at the back top corner is the two bevel gears that drive the knee jackscrew, either power or by hand.
The bevel gear right behind the top of the jackscrew is the culprit.
There is a little dog clutch right behind it. Something is siezed up or broken way up in there. It turns easily for about 1/2 a turn then stops dead.
Very tough place to get at.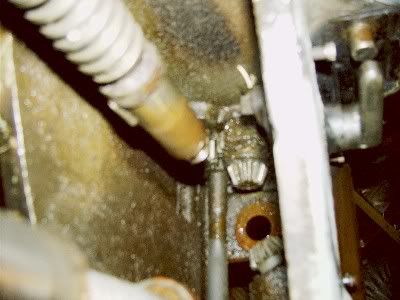 Russ