Several months ago, I picked up an Omniturn CNC lathe, which uses gang tooling. The purchase of the machine itself took pretty much all my spare funding- and then some
- so I've been having to scrape together what I can for tooling.
I only got two 3-hole tool blocks along with it. Blocks are available from the factory, but the small handful I wanted was going to knock on the door of $900. And that is, unfortunately, just too rich for my blood right now.
So I hit up my local metal supplier for some 1.375" square stock, cut more or less to length...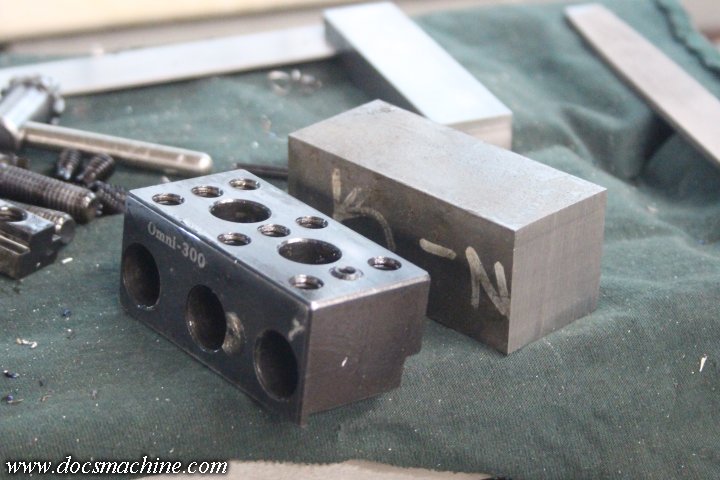 Did a BUNCH of drilling, boring and tapping...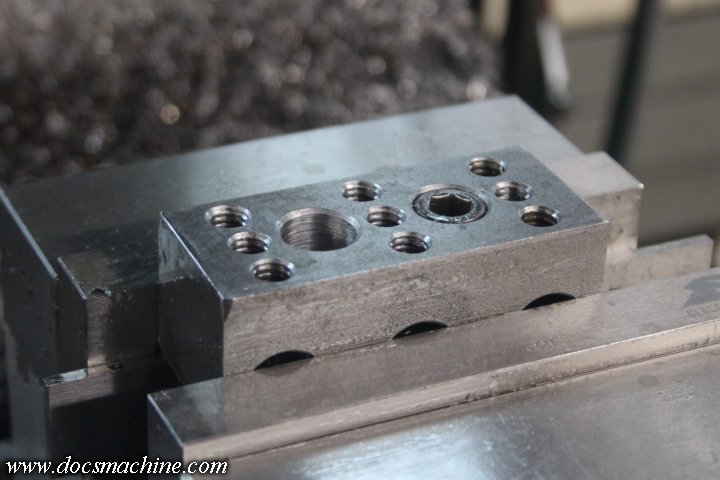 And, after a few hours stolen here and there, had a shiny new array of tool blocks, hopefully enough to keep the thing in operation for the time being.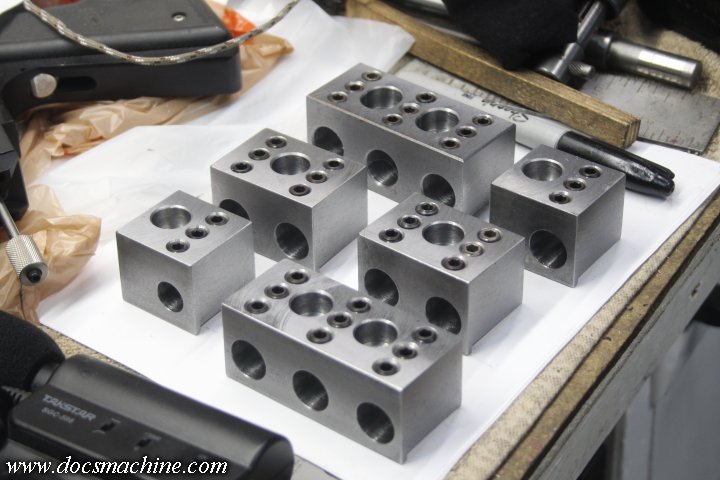 I still need to finish the T-nuts, and I may go buy a couple bottles of cold gun-blue and give 'em a dip, just for giggles.
Doc.