I've been working on a Stihl 026 chainsaw that John found, and it is very hard to crank. The
manual
for this model, and the
parts breakdown
, show a compression release valve. But the saw just has a rubber piece on the top shroud with a slotted nut that just fastens it to a stud on the cylinder head, where the valve should be. I took the saw to a local dealer who said that nut was the compression relief, and should have been adjusted at the factory or by repair personnel, but obviously he was mistaken. He was able to crank the saw, and said it had good compression. I removed the spark plug and was able to see a spark when I cranked it, so it should probably start if I can crank it fast enough (assuming carburetor and fuel system are OK).
I found replacement valves for less than $10:
https://www.ebay.com/b/STIHL-Chainsa...915/bn_7893410
And a video that might help, but I haven't watched it yet: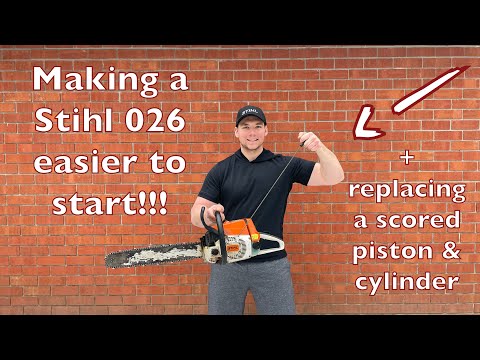 I'm looking for advice or experience about perhaps pulling the cylinder head and retrofitting a valve. Pictures of what I have.