Well folks, after several tangential projects I finally finished my power scraper. All questions, comments & critiques are welcome, after all, thats how these things get improved. I had a lot to say about this, rather than writing a novel, thought ya'll might prefer a video:
power scraper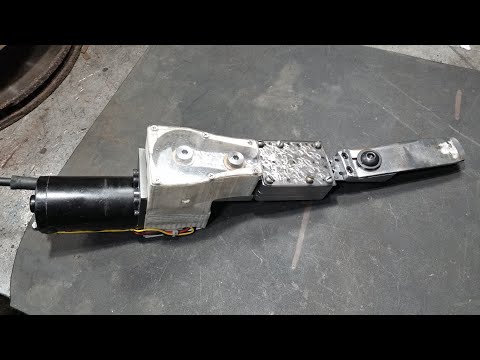 one question that kept coming back throughout this build, is why does biax use the mechanism it does? Most people have told me, "its for easy stroke adjustment". which it certainly does, but a system like mine is only marginally harder to adjust, there must be other reasons, anyone ?
here is an excellent animation of how the biax works
there is even an inventor model there you can play with if you have inventor (or use the free trial like I did).
now that I've finished that, obviously I'm going to have to build a power flaker. Could use some guidance on that. I understand the rolling motion the blade needs to make. though I would appreciate some numbers on that, degrees of rotation or something.
I've got some vague idea in my head of a reciprocating tool that has some sort of cam followers to roll the blade through each stroke. That's about all I got so far, so whatever ya got, throw it at me.