Spotted this chuck on eBay, and nabbed a copy of the photo. I'd seen a picture of a very similar chuck years ago, and I think it had been identified back then, but I don't recall the details.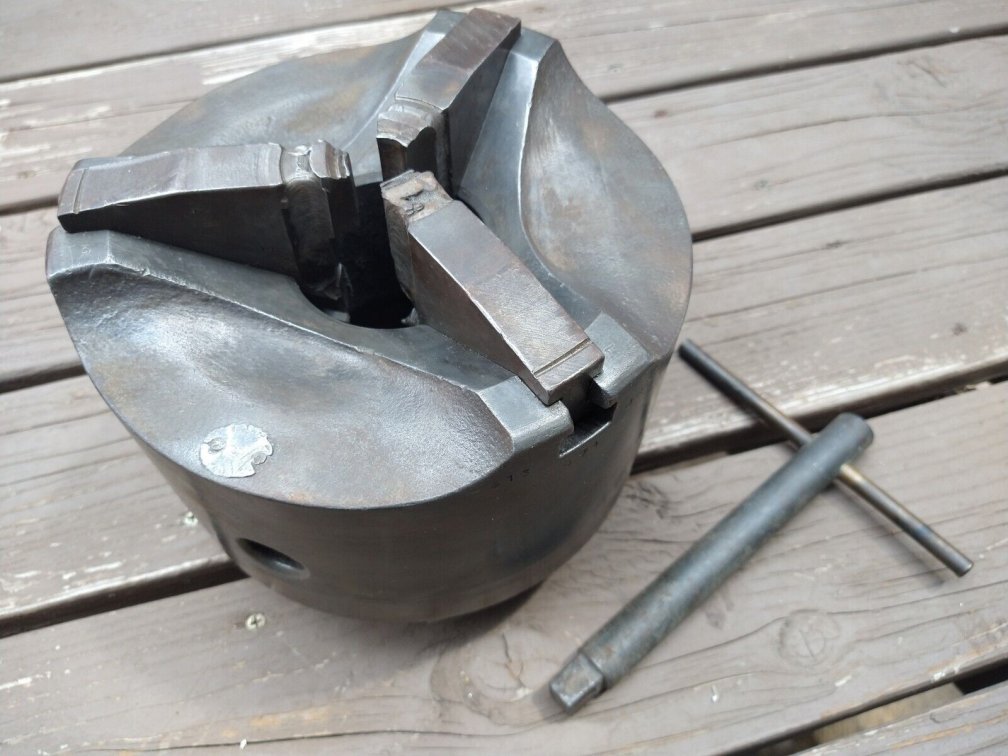 Note the jaws have had new faces welded on, presumably either as a repair for wear.
Kind of a funky old design, anyone have any info on it? (The eBay auction just listed it as "lathe chuck".)
Doc.