Hi fellows.
I completed my rebar ring roller today and thought that maybe of some interest.
This will be mainly use to roll rebar into rings to make flower pot holders and any other required rings.
The rollers that are shown is for 3/8 rebar. To roll other diameter material I will make wheels for that diameter.
The pressure wheel swings from a 1/2 bar located here at the top corner of the side plates.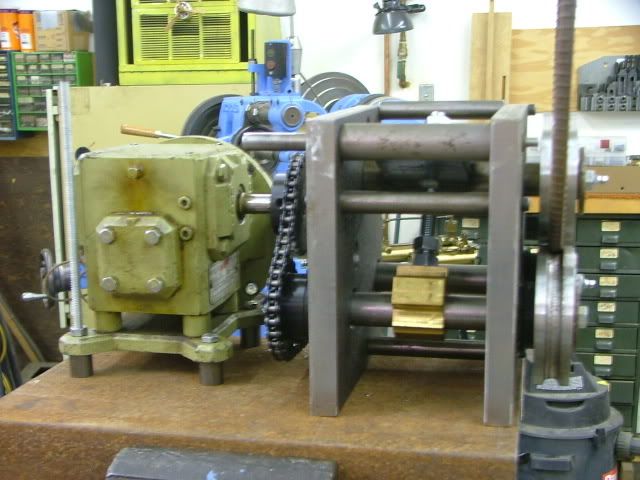 Testing the machine today I was able to roll a 4.5 diameter ring.
The brass block is the anchor point for the pressure screw.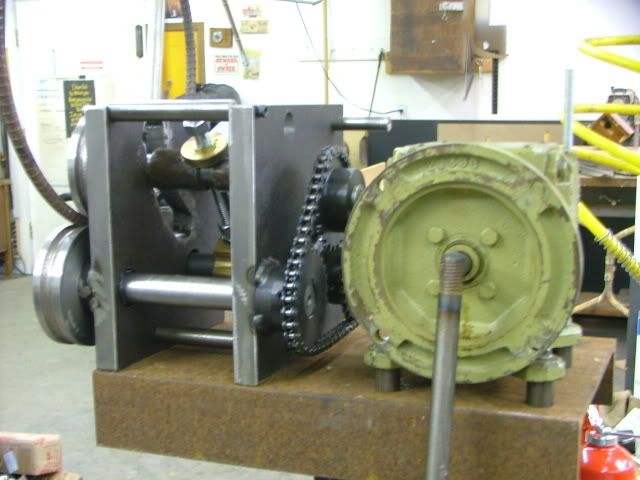 The chain is #35 and drives both of the lower axels. The angle drive gear box gives me more controll with less effort turning the rollers but takes more time.
The pressure screw nut is located behind the top spacer bar, that is the bar that is across the top corner of the side plates. That corner of the side plate may get cut off at some point in the future. At pesent you reach the pressure screw by reaching under the spacer.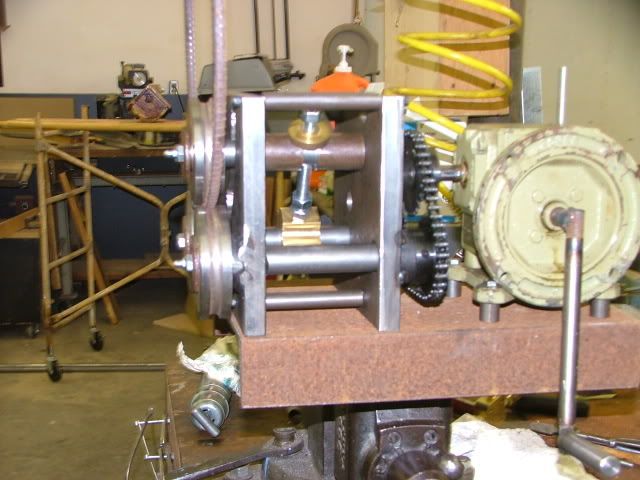 The last picture is the first ring that I rolled. It is an almost perfect 12 inches in dia. At the top left of the side plate is the pivot point for the pressure wheel. That pivot point was used to O/X tourch the arc that the pressure wheel swings through.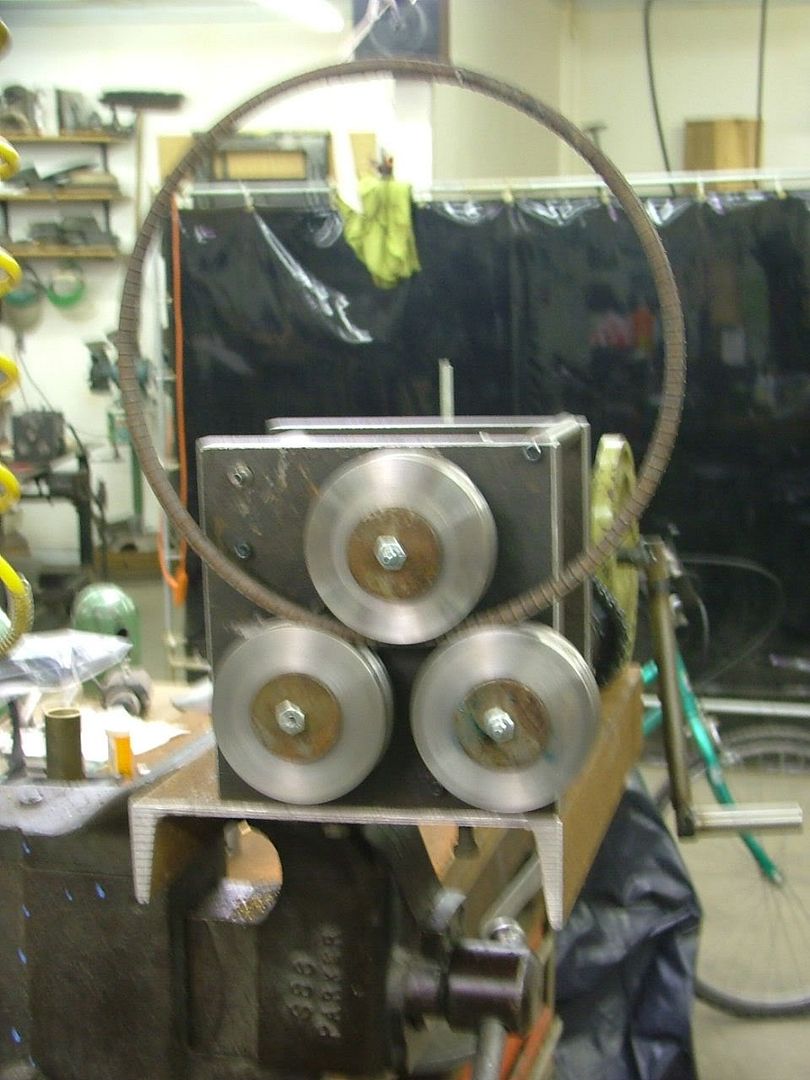 Sorry about the quality of the photo, I was shaking to much and should have used the flash.