Well I dont know if this is a good thing but winter is quickly coming and I will finally have some time in the garage. I went to a sale of a machine shop that went out of business locally and they sold off most of the equipment to a wholesale company. However they did not sell this lonely delta shaper. After speaking to the owner he said he wanted $100. I guessed this was decent price and I took it home. It has the original shaft assembly, original motor gaurds, motor, vise, clapper and tool holder.
What I am concerned about is at the end of the ram near the back of the machine on the ways. It is pretty rusted up and I am not sure how I should fix this.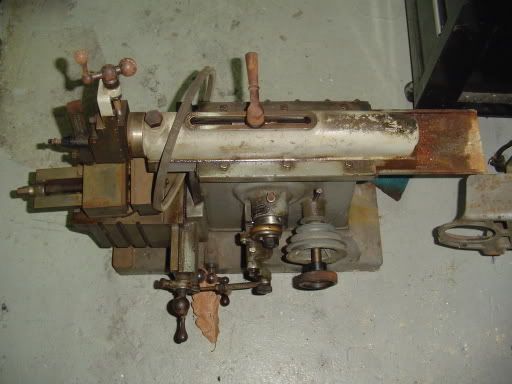 I have started to oil the machine down and everything appears to move and not be frozen. I will spend the winter hopefully getting the machine up and running. I would eventually like to build a nice cabinet for the machine to sit on any info on a design or plans would be appreciated.
Leon