I've been working some long hours all week making aluminum domino's for a company in Puerto Rico. There are 28 domino's in a double six set and 56 in a double nine set. They ordered 26 double six and 10 double nine sets so it all added up to a bunch of small rectangles with dots and lines. The dots are made with a 90 degree spot drill so it gives a prism affect and the lines were made with ball nose end mill. I also did all the anodizing.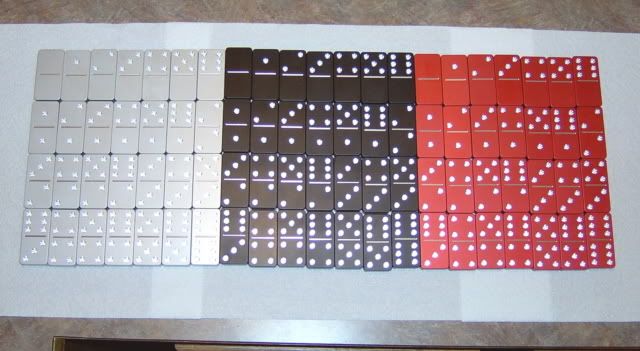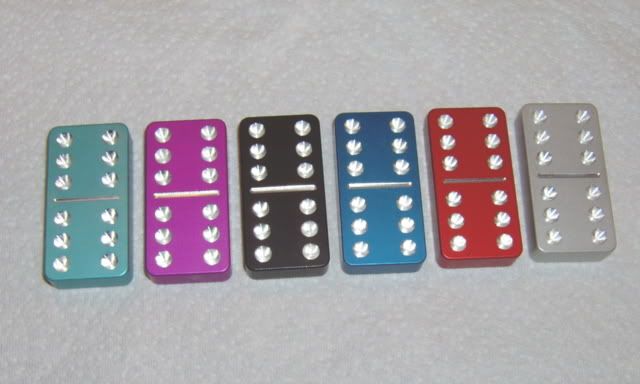 Tomorrow should be an easy day I just need to ship them and clean the shop.
If anyone is looking for an idea for Christmas gifts they can make in their shop the domino's might be good one.