Problem: Cut a 0.25" slice from a piece of 1.5" bar that is only 1.25" long.
(I really am that cheap but in most cases it's a matter of the only piece of
right-size stock in the shop being a teensy leftover.)
Solution:
Get a 'suitably narrow'* old drill press vise, drill and tap it and mount it
vertically to a small piece of plywood. Add a little stop block at the right
spot.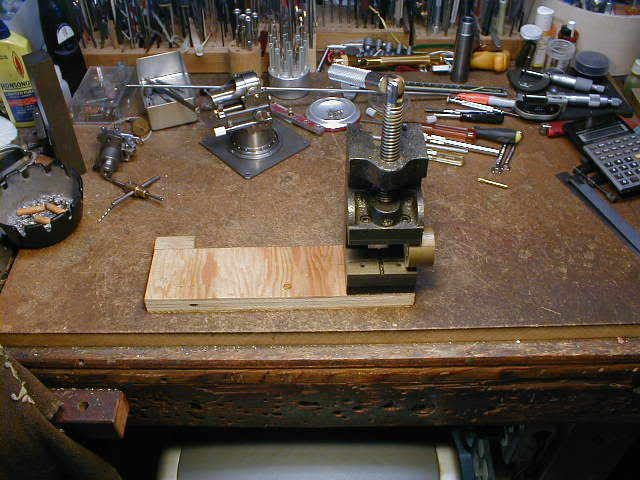 Drop this contraption into the 4 x 6 bandsaw vise using the stop block to
position it properly.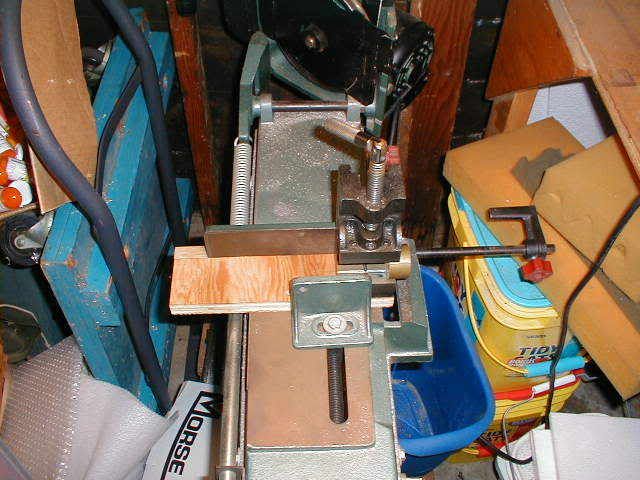 Drop the bandsaw cutting head and saw away.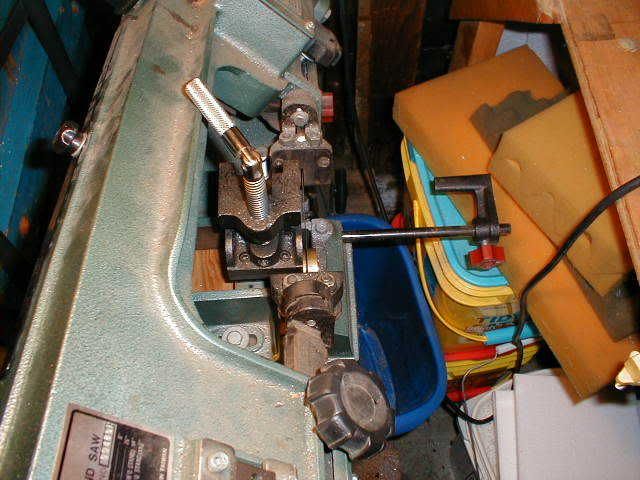 Actually, the pictures are set ups. I built this eons ago and have used it
happily for years. While I consider it a simple 'form follows function'
solution to a problem, enough people have commented on it that I thought it
might be worth passing along. Besides, I had the camera out and, for once, the
[email protected]
#$% batteries were charged.
This is an ideal use for those hopelessly out-of-square, porous casting
Chinese junk vises one can buy for a pittance at the usual suspects.
* suitably narrow means that the width of the DP vise is small enough to fit
between the saw arm and the blade. If you make one, be sure to check this
dimension first.