I uncovered another antique bench lathe.
Hoping someone can ID it.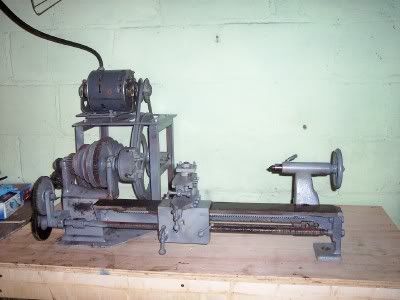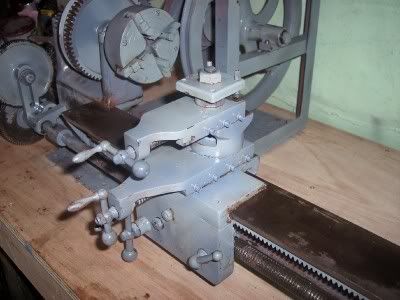 It has a 4" chuck, 8" Swing about 16" between centers. Overall length is 35"
It has longitude power feed in both directions. Someone built a plate steel frame to support the drive and a motor. They also got a little crazy with the grey paint....
Any ideas on who may have made this?
Rick