Well here is a shot of the shaper's cabinet that I've been working on. Although I did not take a photo of it as I received it you can get an idea of what it looked like from the green draw fronts...
it was all that color. I striped the top and sanded then finished it with mahogany stain. Cleared and painted the case hammered black.
Almost there...
Ah that's better...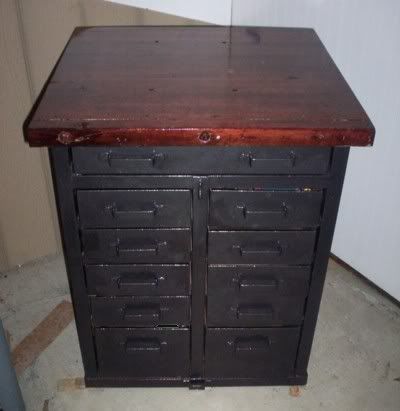 Still working on the machine... getting there but a bit more to go.