I was milling a new jib for the shaper clapper slide... I had tilted the head over to 60؛ to do the bevels. As I was making the first cut I noticed it was puking froth from the oil vent. Well that would not do. So some quick thinking I came up with this tip... thought I would share. Took a small oil bottle and cut a hole that the vent cap fit in and another to allow tightening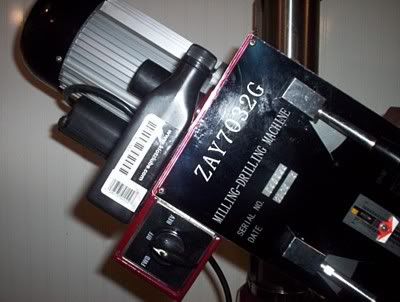 And when you done you remove the fitting strengthen the mill up and pour the oil back in.
No more mess to clean up or the fear of a short from the oil getting into the switch.