Well I finished my grinder work head this weekend . Only have one simple part to make and Aluminun bracket to mount the micro finger on top to catch the cutter tooth . Here are som pictures of finished head . I know how every one likes pictures. First is side view.
Nexk is back view.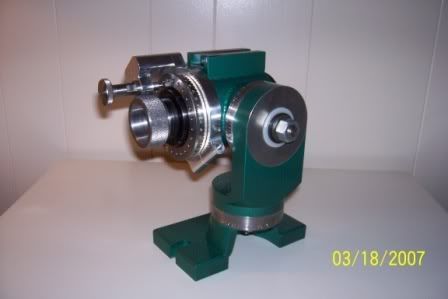 Last is end view collet end .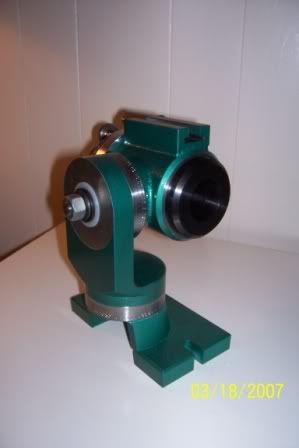 The unit swivles in 2 planes .Spins on precision bearings , Has 24 position indexing with sprend loaded pull pin plus it gradiuated in 360 degrees 0 -90 -90 -0- 0-90-90-0.
Unit uses 5c collets and later if need arises i plan to motorise it to spin under varable speed DC motor