I am building a stirling engine from a kit and need a little help in deciphering some of the symbols on the print. This page is a cross section of the flywheel.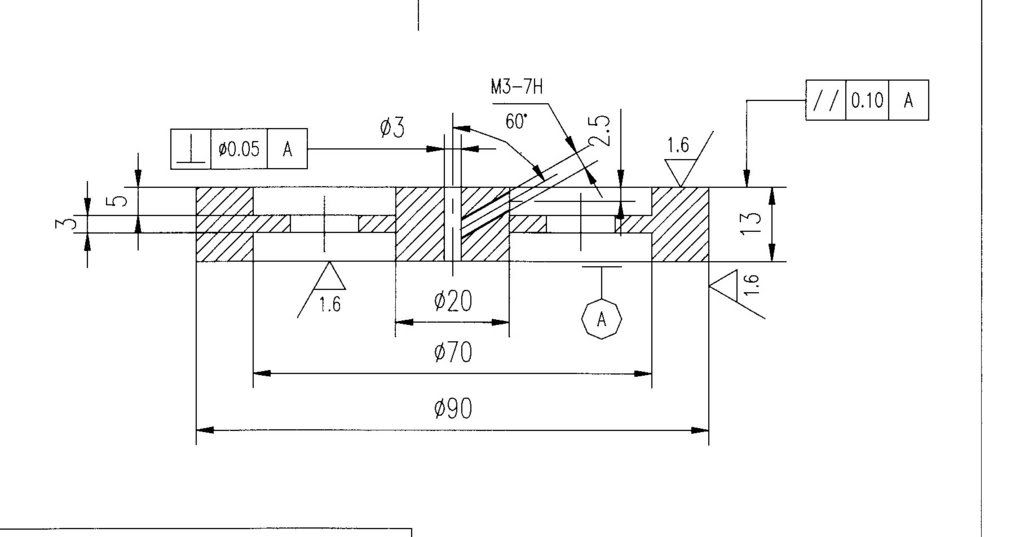 What does the triangle thing with the 1.6 represent?
Are the boxes with the "A" and the 0.05 and 0.10 tolerances? Why does one box have slashes and the other the upside down T symbol.
As you can tell I'm somewhat new to the hobby and any help would be appreciated.
Also what kind of thread is a M3-7H. I get the 3mm part but what does 7H mean?