I had a part that required a small keyway, and after a great deal of ancilliary work it's finally there. The keyway was supposed to be 3/32 wide by 3/64 deep so there wasn't a lot of room to work. The cutter itself is a section from the end of a cutoff tool. It's a T-section 3/32 blade so that part was easy. The holder is slotted to take the blade.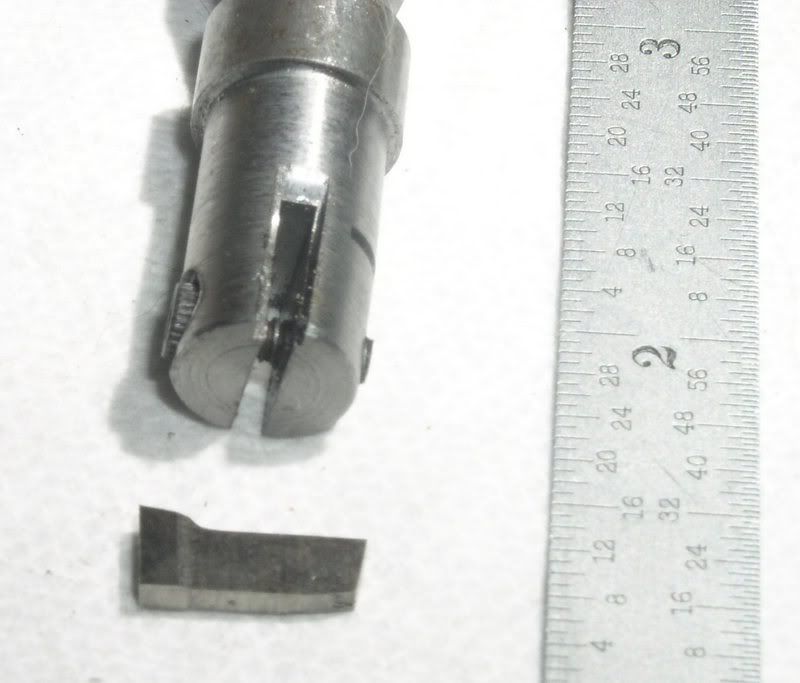 It's also recessed fractionally since the thick part of the blade is about .100 and I didn't need that much projecting. The bottom that sits in the slot is also ground at about 3 degrees to provide front clearance. No side clearance in this case. A little would be good, but this worked.
This holder goes in the hand shaper on the QC toolpost.
I don't have infinite stroke, so I made a blind keyway. The cross hole breaks the chips. As usual, getting the tool and setting it up took much longer than the actual cutting. That much was just easy and came out well.
The final part is a step pulley for a 9mm HTD5 timing belt. Not deburred yet, but it looks like it's going to work.