Welcome to Toyland...I've run out of room...didn't even want to show you all the other side...two motors on engine stands...my woodstove, my new mobile work station that has my tool and cutter grinder and my lil' disc/belt sander...hydraulic press...full barrel of alcohol (100% poison), 60 gallon air compressor!
When I die...my wifes new boyfriend will have a field day!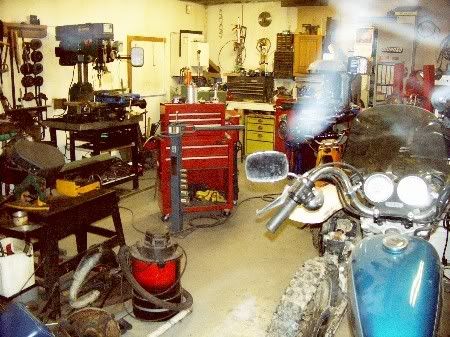 Russ....still looking for a shop!!!