A recent article in "American Machinist" reminded me of something I made twenty years ago for a
friend. The body of the tool is a through-drilled cylinder with one quarter of its body
accurately milled away.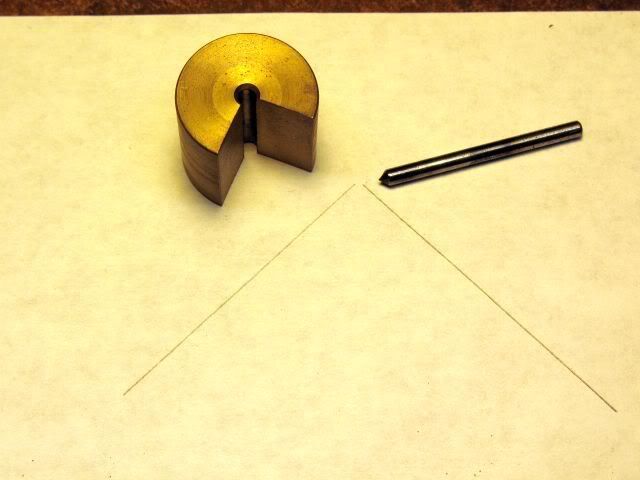 Insert the punch, made from hardened drill rod, into the hole, align the edges of the cutaway
portion with your scribe lines and voila (not viola - a musical instrument), the punch mark is on
the intersection of the lines.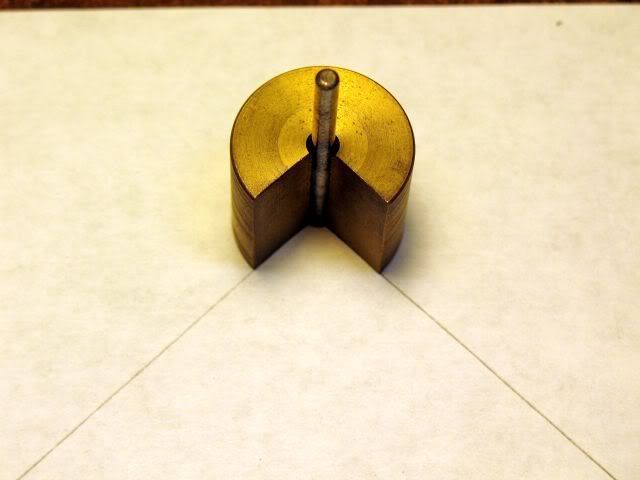 But wait, there's more! (He shouts, madly waving his Ginsu steak knife.) Ever had the problem of
having to align to the edge of a piece of stock angled in the milling machine vise? Drop the
body of the punch over the edge and use the edge finder to locate on its circumference. Since
the diameter of the punch is known (or can be easily measured), it's a simple matter to locate
the spindle axis directly over the edge.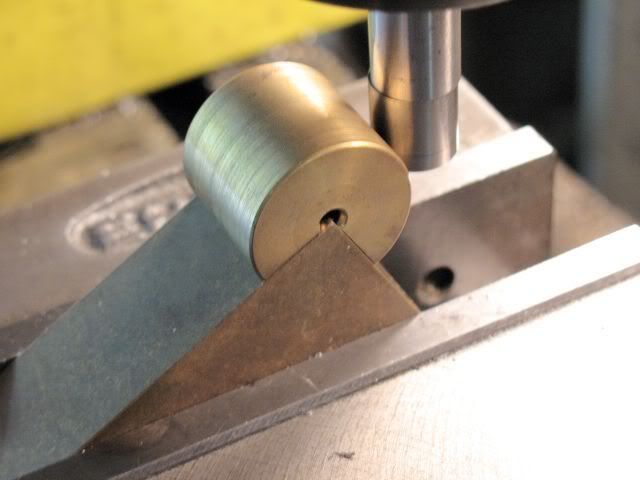 The one shown is massive enough to not move under the friction of the edge finder but, if you
have problems, apply a dab of oil or grease to hold it in place with the capillary action. (I
have a miniature version that requires this to remain in place.