Hey guys...just in case anyone is into this old kind of stuff.
I just bought a pair of mid 70's Yamaha TY trials bikes. The yellow one is a 250 and the white one a 175.
They sat for years but after cleaning out the rotten gas etc., they are fine machines. The 250 is in really nice shape.
Went out riding all day yesterday on the 250 and spent til way after dark out on the 175. As you can see it snowed and was pretty tricky riding out in the hills.
These ol' things are too cool to work on. Points ignition, twin shocks...very low tech but sooo simple.
Here's a pic tonight after I got home. Truck deck was wicked slippery...more dangerous than riding the bike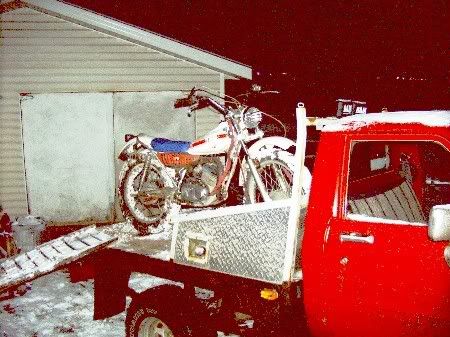 And one of the 250. Thing is over 30 years old but like new.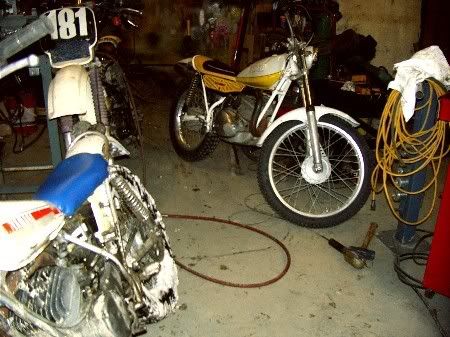 Russ