I have this old lump of iron that I'm trying to get back into usable shape: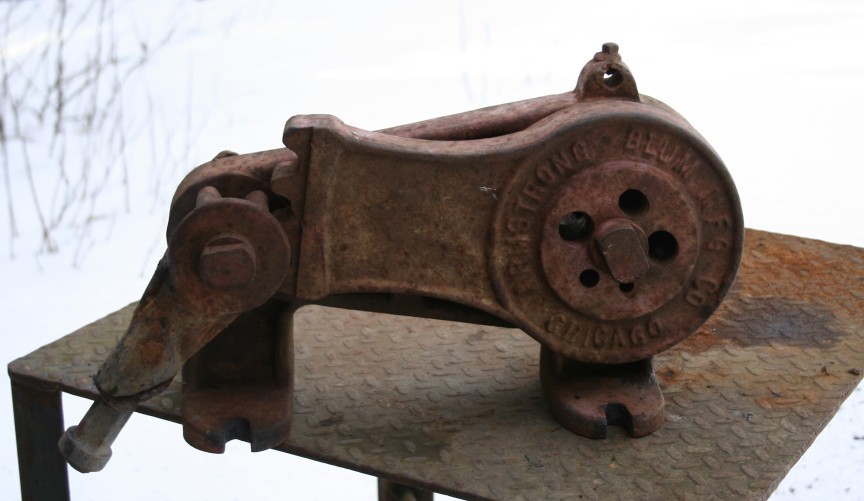 It's clearly a rack-and-gear operated rod shear, says "Armstrong Blum" on this side, and "Marvel" on the other. Googling those terms brings up lots of references to Armstrong-Blum, who still apparently make ironworker-style hydraulic shears, but no data on this old thing.
One person told me it was meant for rebar, which I could see, but the little hole of the five (slightly bigger than 1/4") seems kind of dinky for rebar.
It's seized up and I'm applying copious amounts of both WD-40 and savage beatings in order to try and free it, and the lever collar is badly broken. I think it'll be repairable if I can get the big cam to break loose without damage (any suggestions?) but I'm wondering about the history of the piece.
Anyone ever seen one or used one like it? Was it, in fact, meant for rebar?
Doc.