I just had to make somethin' in the shop between family events over the 3-day holiday weekend. I've been eyeing John Moran's (Gadget Builder) "Finger Plate" small part holding drill jig for quite some time and decided to whup one out.
I made mine a little bigger. The base plate is 2-7/8" x 4-1/8" x 5/8" and the clamp arm is 3/8" thick instead of the 1/4" thick as on John's. I had a chunk of cast iron left over from a butchered angle plate and wanted a little more mass to help hold it down by hand on the drill press table. I think John's was 2-1/2" x 3" x 1/2"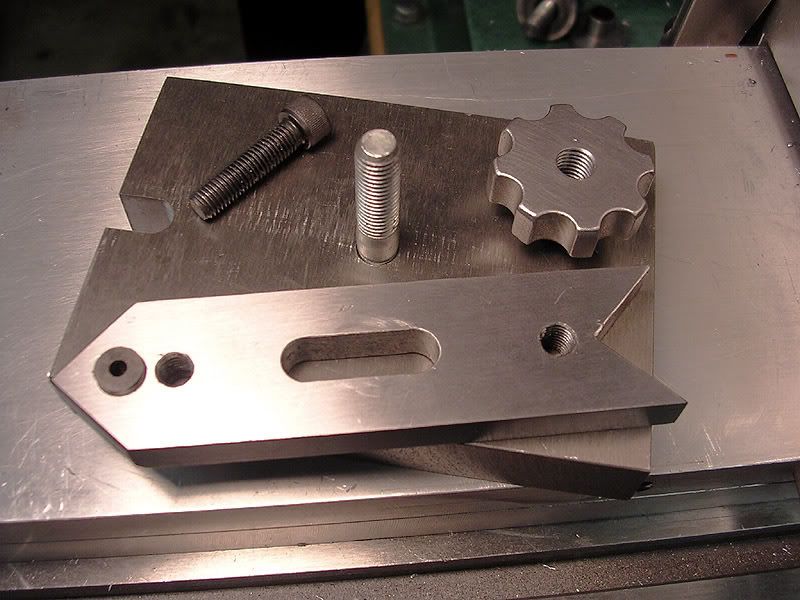 I got to use a couple of other recently finished projects which really helped. I used the mill table travel stops to set the endpoints of the slot on the clamp arm and also the tilting angle table set at 90 deg. with a spindexer clamped on to mill the flutes on the knob. They both worked great! Sir John's recent spindexer vernier explanation really helped and I ended up with 8 evenly spaced flutes rather than 7, or 9 or 8.5 like I previously would have.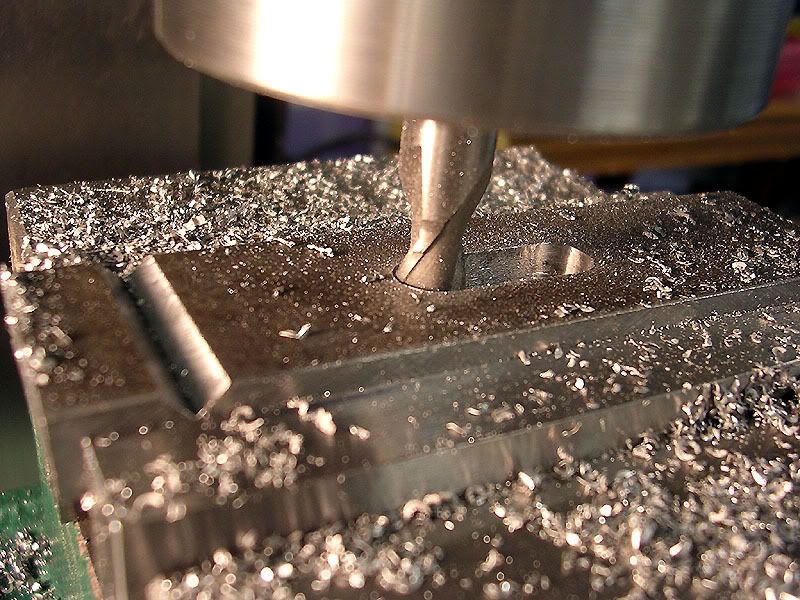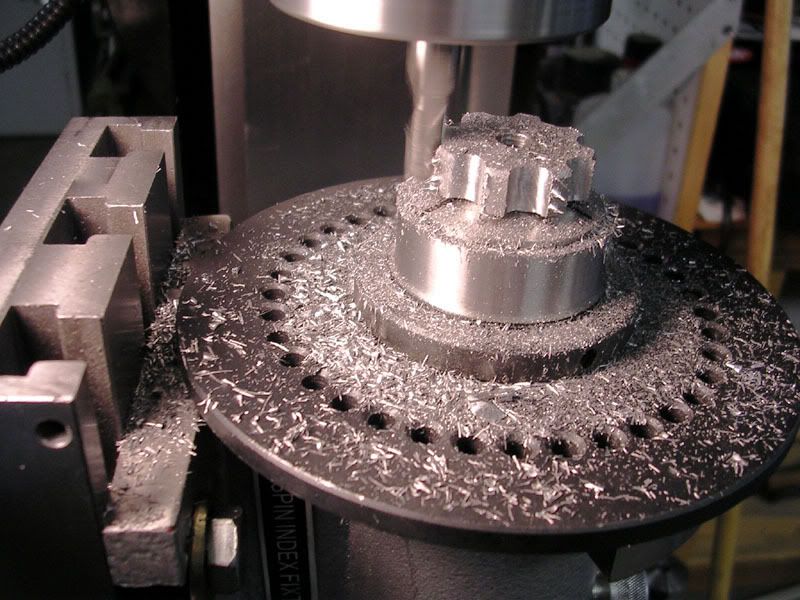 The other thing I tried was turning a small drill bushing from 5/16" drill rod. I heated it up to a dull red and swished it around in a pan of oil. It came out hard as a....well a file won't grab it anyway, so I guess it's OK.