Finished up the setup. Seems to work real nice after some quickie tests.
This is just for fun but it should be able to make some nice smallish parts.
I'll add a spindle sensor so maybe it could do some threading.
Setup details, 7x head with a dual 3m poly belt drive I made on my 9x lathe.
Head is bolted through the table and uses a rear clamp also.
A spindle clamp locks the spindle from rotating. A 3/8" R8 collet is ground so it allows the 4 way tool post to sit flush against the spindle face.
The quill allows fast tool centering.
Turning uses the table Y axis for feed and x for travel.
I have a 7x tail stock also if needed.
Now I just need to learn how to program it,lol.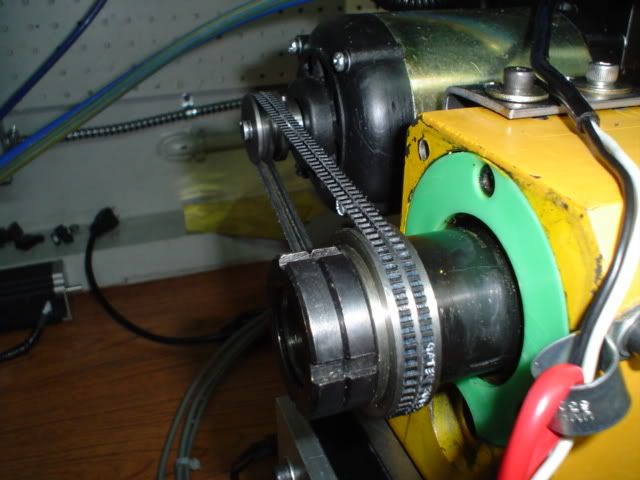 Steve