Why is it when you get new tools, you always have to make new stuff to get to where you can actually use them?
I had to make up a DTI mount to dial in the 4-jaw chuck back plate so I could drill the holes needed to utilize El Stevo's (Sir John's) patented mounting system. I made the mount from from inkjet printer rod, some 1/2" square CRS and a wingnut. Works pretty good and seems to be adjustable enough to dial in future projects on the rotab.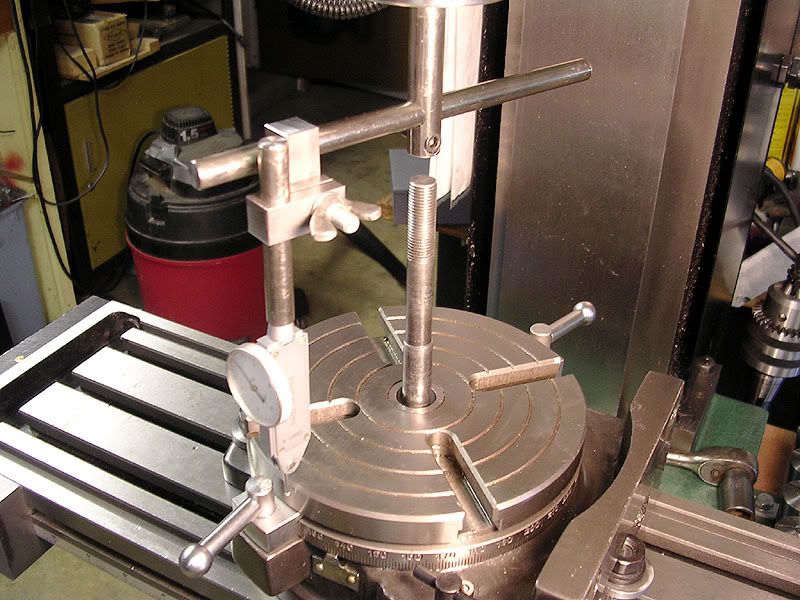 Then I made up the 4 tee-nuts and drilled the backplate per the El Stevo method but I hit a wall when it came time to mark & drill them and cut the taper on the screws. An hour or so of CAD work playing around with angles and hole sizes and I finally ended up doing almost exactly what Sir John described. The length of the bolt and it's diameter at the small end are pretty critical. With careful CAD work and measuring of the parts I somehow got it right on the 1st try! When I tested the 1st one, the witness mark on the screw was right in the middle of the taper. A blind hog gets an acorn once in a while!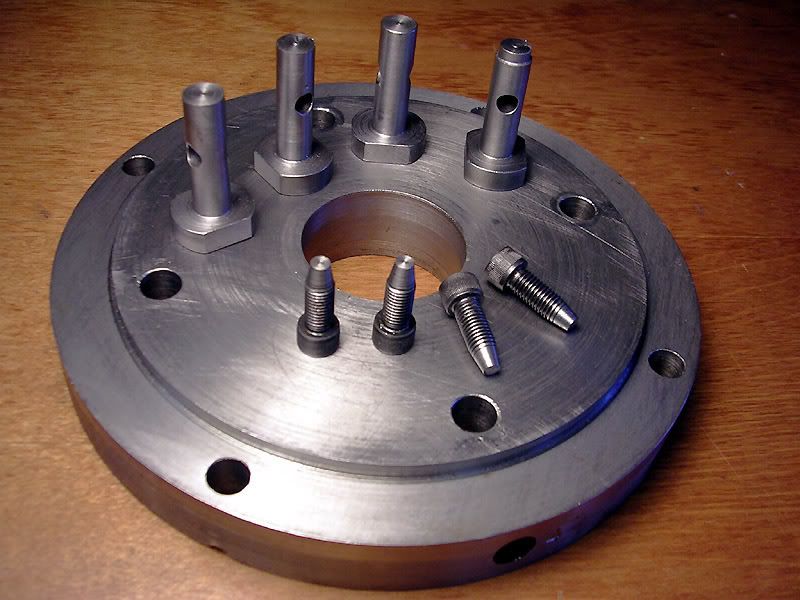 You can hardly tell how it's mounted...very clean Sir John! Plus it'll pop back off easily and switch back to the lathe quickly.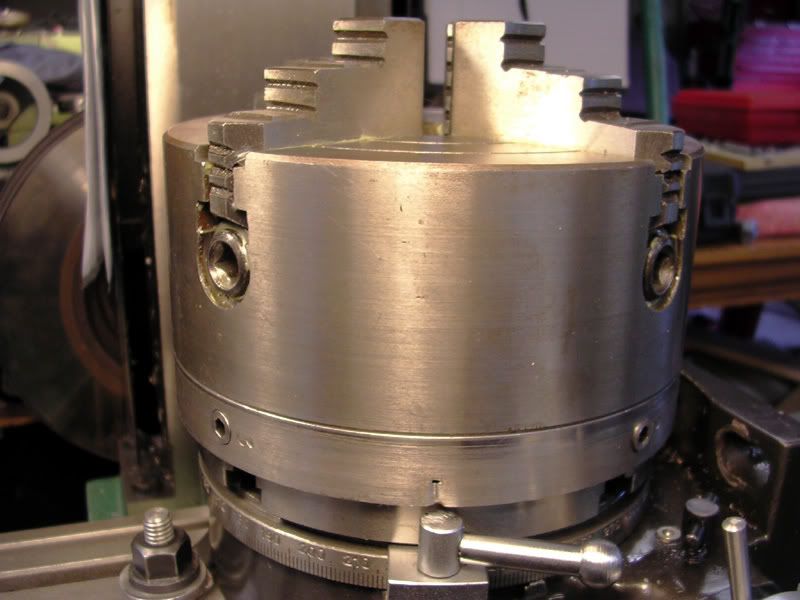 Last pic shows that my other worry was unfounded...the headroom left after a rotab, chuck and adapter is bolted down on the X-3 table. Seems to be sufficient for my work. I will have to take it easy 'cuz that column just has to be a little springy with the head up that high.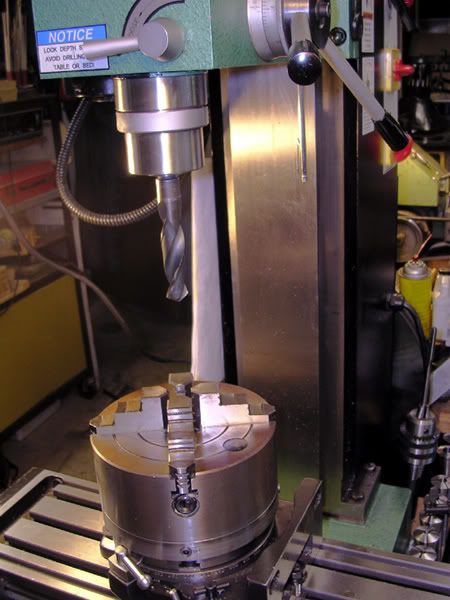 I am concerned with this method about the wear between the tapered screws and the edge of the tee nuts. I'll use moly grease and take it easy on the torque and hope for the best.
Oh yeah, the rotab w/chuck is HEAVY!