A few weeks ago, I posted up looking for some info on the value of a CNC B'port that was coming up for auction. Well, the auction was this morning. The B'port ended up going for $2800. I just could not afford any more than that, no matter how I tried to swing it, so the other guy won. Most of the bidders dropped out at $1500 or so, only me and one other guy to the end. He evidently had more money
The machine was in just as good of shape as it appeared in the pictures. I was seriously racking my brain to figure out what I could hock to win it. Oh well, one will come around again, right?
Anyhow, I got some great deals on other stuff. Some treasure I need help identifying.
Here are some pictures, see the captions bellow for what I need help identifying.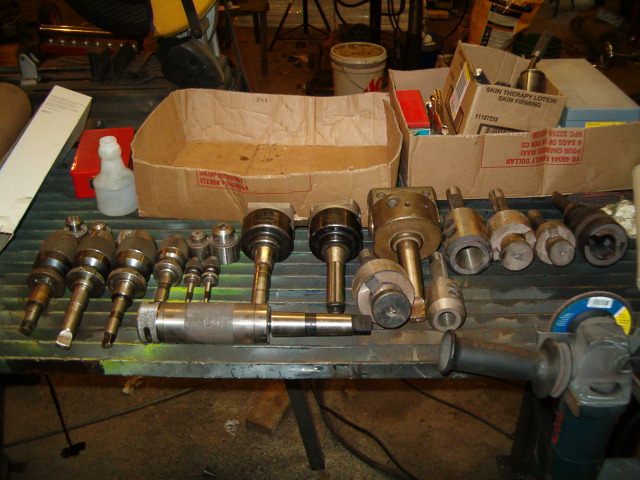 Starting from the left, 3 5/8 Albrecht chucks, 1 3/8 Albrecht chuck, 2 1/4 Albrecht chucks. 3 assorted small jacob's chucks, and a couple of small rigid brand chucks. Varrious boring bar heads and shell and EM holders. Things I don't know what they are, the long silver toolholder? in the lower middle section. It has no manufacturers markings that I found during brief inspection. The other item is the large black thing on the right. Close ups in the next to pics. I am guessing some kind of quick change tool holder.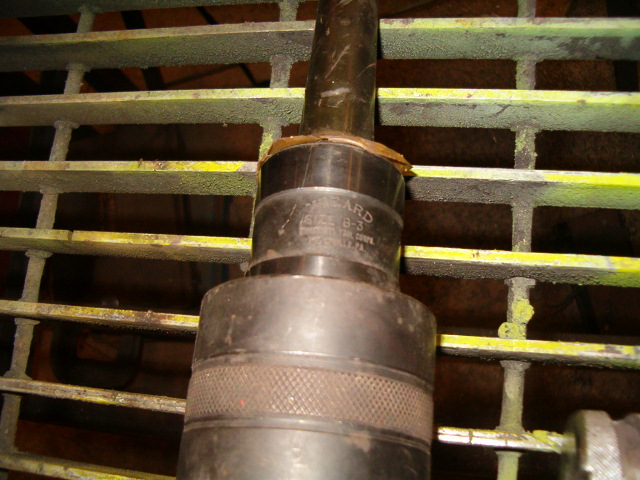 Close up of the large black thing, manufacturer markings.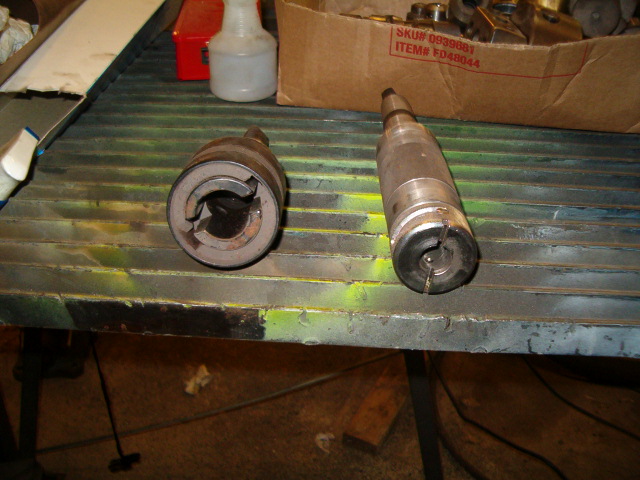 Both unknowns together.
More pics to follow in the next post.