I have several projects that need some milling work and no real mill in my new shop. So I got busy on a table for my SB. This is just a 3/4" piece of 1018 CRS with a lot of taped holes in it. Machined a button to fit the SB cross slide mount.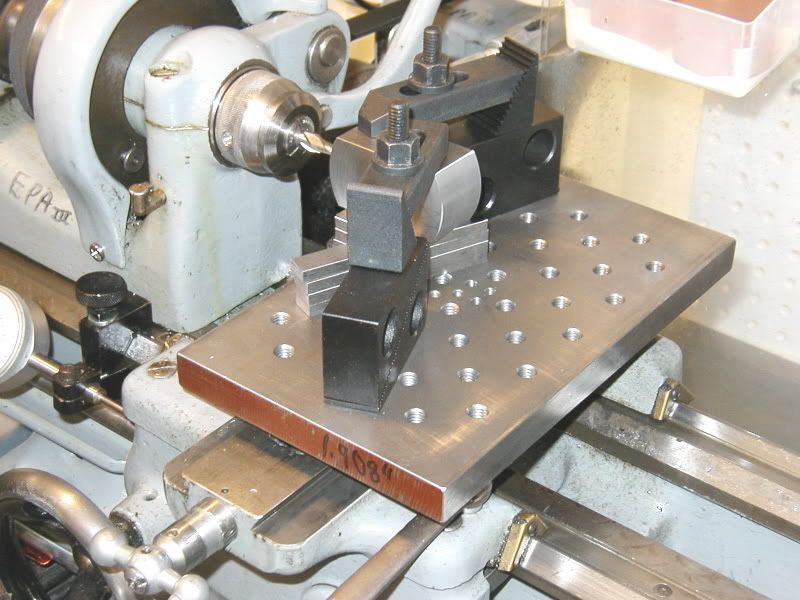 Here's my first cut with it, in progress: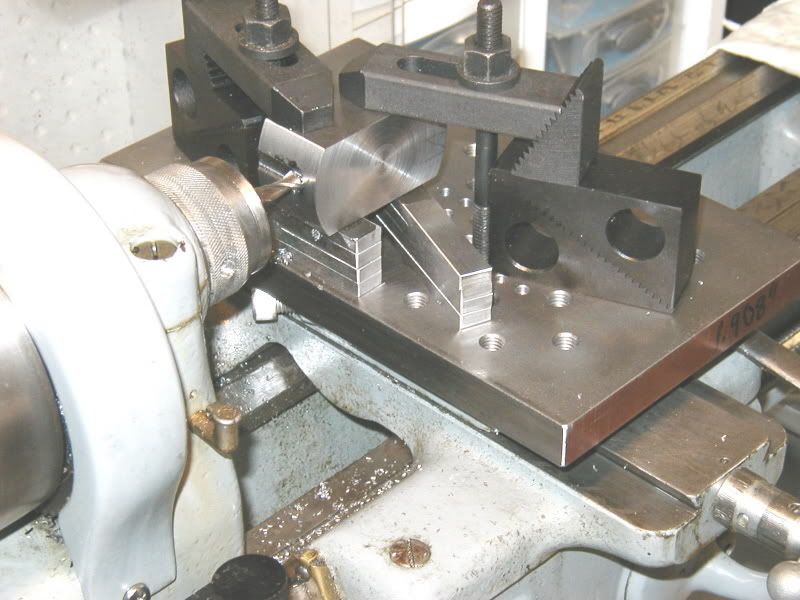 And the finished cut: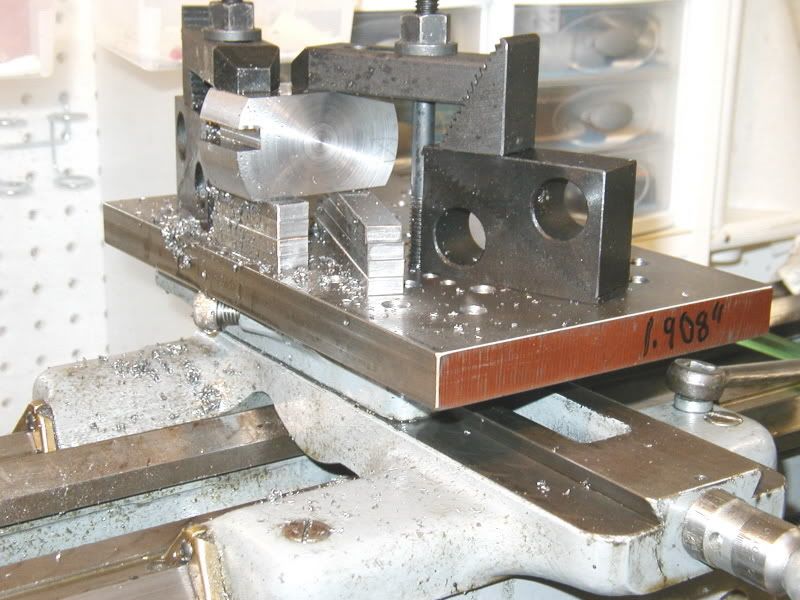 The vertical dimension is established with spacers. I bought a couple pieces of flat ground stock and rolls of steel shim stock. Cut out a stack of 2" and 4" long spacers. With only four sizes of stock I can get within 1 or 2 thousanths. I plan to use aluminum foil if I need finer adjustments.
I am also working on an angle plate with a vertical X-Y slide and vise. But I needed this simple table to make some of the parts for that.