I am interested in building a solid state control for my Warn 8274 self recovery winch. The current control scheme uses 4 constant duty 200 amp solenoids. 2 switched in parallel to connect the field 1 terminal on the motor to the armature for power in, and the other two in parallel to connect field 2 to the armature for power out. The solenoids are quite expensive, and during prolonged use, will occasionally weld themselves closed, and require replacement. Recently several winch manufacturers have began offering solid state m.o.s.f.e.t. switching controls to run the winch, instead of solenoids. This looks to me to be the perfect solution, with no moving parts to get screwed up by the harsh conditions.
The catch is, the winch will draw upwards of 500 amps at full load. Designing a power supply to handle this kind of current is beyond my abilities. What I am wondering, is if any of you know how I would go about doing this, or if there are any online sites that may have similar project instructions that would get me heading in the right direction?
Bellow is the wiring diagram for the solenoid control: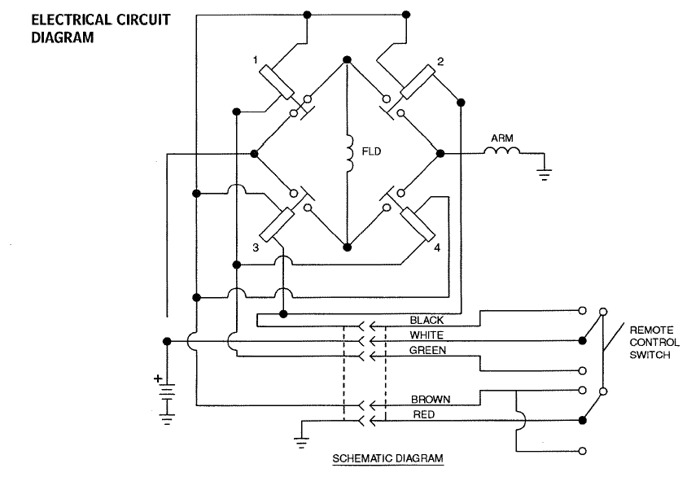 Any thoughts or information is of course appreciated.
Thanks,
Jason