I've been building the grinding rest shown on Mr. Ishimura's website. It will be bolted down next to my old Craftsman grinder so that i can (hopefully) upgrade my tool grinding results.
I've finally got it to the stage where I have to build the table itself. It will have a slot milled across the table to index the miter/slide device.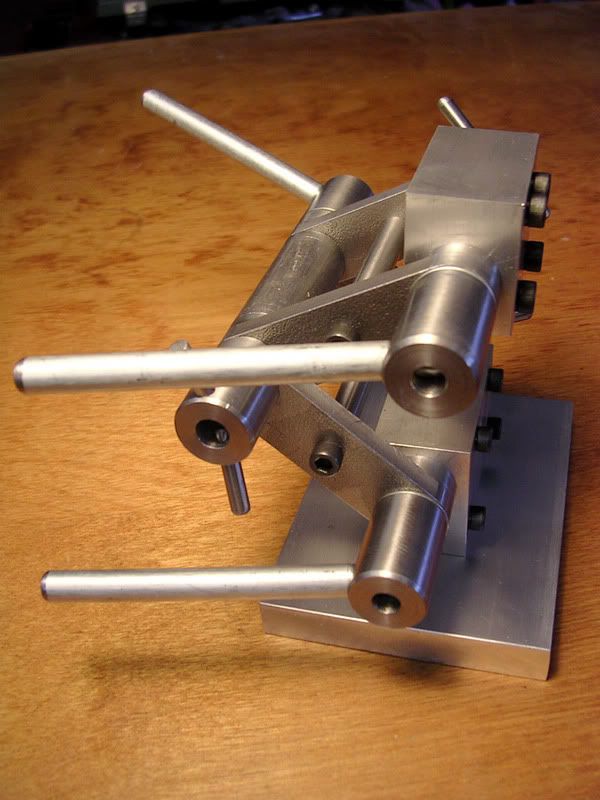 So far I've made everything from scraps I have lying around but was wondering what you fellers think would be a good material to make the table from. I have some 1/2" X 6" aluminum, some 1/2" thick grey plastic sheet that I think is HDPE and a small square of 9/16" thick cast iron. Anybody have an opinion on what would be best to use in a grinding environment?